The full version of the Chrome browser will soon be available for Android devices.
Vice president for Google Chrome and apps over at Google, during an interview with CNET, has given a sneak peak at the work that has been going on for the Google Chrome for Android and has also revealed that the stable application will be released for the users globally in the next coming few weeks.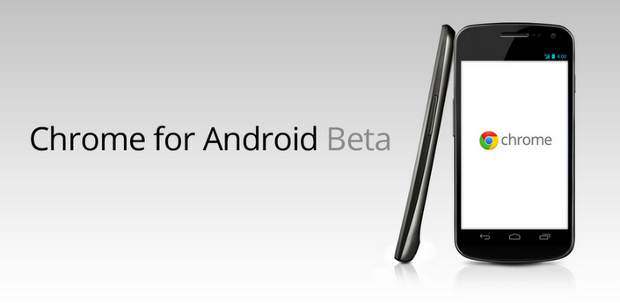 Google had released the mobile version of the Chrome web browser for the Android platform just about a couple of months back in the month of February this year. Features such as accelerated page loading, omnibox and private browsing in Incognito Mode are available through Chrome Beta for Android.
Chrome also allows Google account owners to sign in with their account credentials to sync the bookmarks – a function that Firefox for Android also offers. However with Google Chrome, users can also send a web page to the Chrome running Android smartphone or tablet for offline reading, a feature that is only supported by Google Chrome for Android.
The Google Chrome for Android is available only for devices running Android 4.0.x Ice Cream Sandwich operating system; whether Google will maintain this status quo or not will only be cleared after the release of the full version.