FreeCharge, India's leading digital payments platform has introduced "Chat and Pay" service to enable the merchants and consumers to chat, shop and pay to reshape the digital payments industry. Chat and Pay also known as Person-to-person (P2P) payments is a secure way of enabling social payments.
FreeCharge customers can chat and pay in a secure way to friends, family and merchants in less than 5 seconds. After registering on the FreeCharge App, it will enable direct buyer-seller Chat interface for merchants, small or large to accept digital payments in less than 1 minute. Merchants will also be able to upgrade their payment limits of Rs 10, 0000 with necessary KYC verification.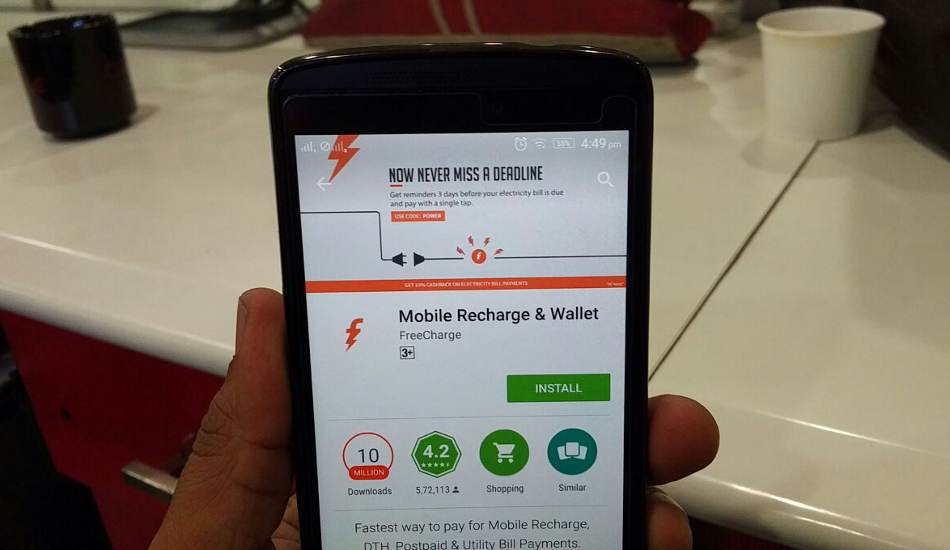 It would also help expand FreeCharge's digital payment ecosystem to include new users such as neighbourhood small shopkeepers, taxi services and merchants from the unorganised sector without any investment.
"Our ambition at Freecharge is to create a Payment OS for a Digital India. Today, we have taken a bold step in achieving this goal. Payments are often social; they are in fact a very human interaction. Chat N Pay brings this human emotion to payments, making them deeply engaging. We are confident Chat N Pay will accelerate the adoption of digital payments" said Govind Rajan, Chief Operating Officer, FreeCharge.
Further, he added, "As we endeavour to build the Payment OS for digital India, we seek to solve the challenge of merchant acceptance. We have introduced Chat and Pay and it is not just a way to pay but an engaging way for commerce. It will make digital payments ubiquitous in the offline space. Now merchants can start accepting digital payments by just downloading our app. Importantly at Zero investment. The Merchant payments through 'Chat and Pay' service will give a boost to India's journey to a cashless economy."
Initially, the Chat and Pay service will be available on Android devices and will be available on iOS and Windows devices over the next few weeks.