Location based social network Foursquare has released a significant update for its app meant for Android platform. The new Foursquare App update for Android brings the Explore! Feature to the mobile platform. Interesting bit is that this update also enables support for Android Beam (Near Field Communication Feature) on Venue, Lists and Me pages of the Foursquare app.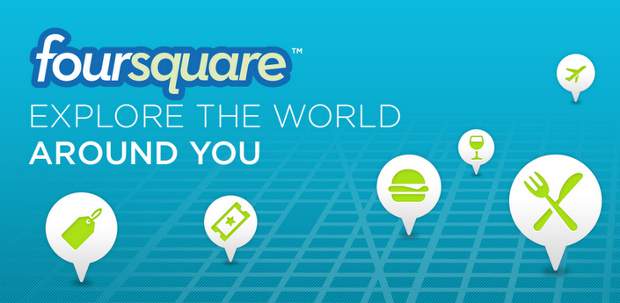 Foursquare had introduced Explore feature for web that allowed users to see the result list of locations based on the time of the day, places frequently visited by friends, places on the list followed, and of course the suggestions by Foursquare itself. Now all that will be available on the mobile platform in form of a button that offers gateway to some customisations.
###PAGE###
For instance, the Explore button on the bottom right corner of the Foursquare app for Android will offer the user to show places where either just the user has been, or his/her friends have been. And eventually list of places where user as well his friends. Along with the places, the app now also offers menus as well as pricing information but only for select places in US.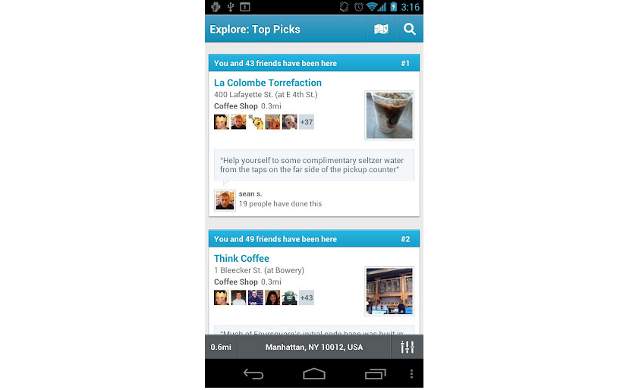 Most interesting part of this update is that it brings support for the Android Beam feature.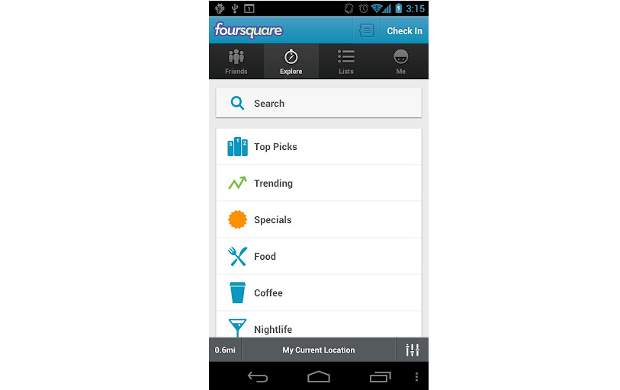 All Android OS based smartphones that house a Near Field Communication chip get to use the Android Beam function. It is used to share contacts, web pages, YouTube videos, directions, and even apps. The new Foursquare app update lets the application access the Android Beam feature for exchanging information related to Venue, Lists and Me pages.
###PAGE###
Using the Android Beam, two Foursquare friends can mutually share the lists, venue's they have visited. As of now the Android Beam feature works only for the Android 4.0 Ice Cream Sandwich update running smartphones.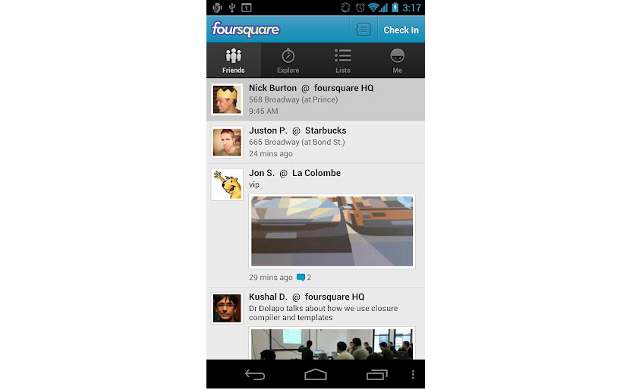 New Foursquare update can be downloaded from Android Market.