Fossil today announced an upgraded line of Q Explorist HR and Fossil Q Venture HR smartwatches in India. The Fossil Q Explorist HR with its 45mm case and the 40mm Q Venture HR come at a starting price of Rs 19,995 in India and it goes all the way up to Rs 21,995. The smartwatches will be made available from October 2018.
The Q Explorist is the larger of the two featuring a 22mm strap and a 45mm stainless steel dial case. There are six different variants to choose from which include two stainless steel straps, a black silicone strap and three leather straps. The Q Venture HR comes in five different designs and has a smaller 40mm case and 18mm strap, ideal for any gender. The smartwatch comes in nine colours in steels as well as leather straps.
Both the Q Venture HR and Q Explorist HR smartwatches are powered by last year's Qualcomm Snapdragon 2100 chip with 512MB of RAM and 4GB of internal storage space on each. The built-in GPS helps users keep track of their activity when walking, running or cycling. There's also an NFC chip for making contactless payment through Google Pay and a heart rate sensor for measuring your heart rate across various workout sessions.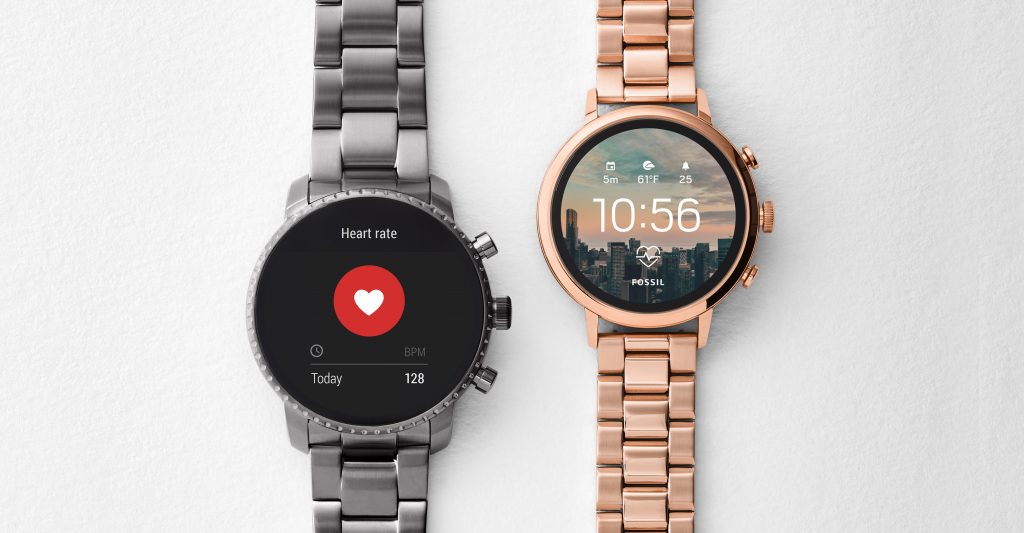 The smartwatches run on Google's latest Wear OS interface and have a collection of more than 36 different watch faces. The watches come with touchscreen digital displays with a crown and two buttons on either side of the crown, all functioning similarly to the last generation Fossil watches.
Fossil claims a battery life of 24 hours on a single charge which can be plugged to the magnetic charger when in need of juice. Both the Q Venture HR and Q Explorist HR are compatible with devices running on Android 4.4 (or higher) and iOS 9.3 (or later) and can wireless sync data with ease.
Speaking about the launch, Fossil EVP, Steve Evans said "Since our entry to the smartwatch market, it has always been our first priority to be nimble and adapt quickly to innovations-both in technology and design. We know a lot of watch wearers have both a traditional watch and some kind of an activity tracker— by adding significant features in terms of technology, without compromising our design standards, this new generation of smartwatch will provide consumers with one device that fits all of their needs. Ensuring the best possible experience for our customers has always been important, which drove the innovation of this product; we cannot wait to see the consumer response around the globe."