With fever of India-Australia cricket series at all time high, cricket-focused website Cricbuzz has announced a new SMS based application that will let one access cricket updates on his/her mobile phone anytime, anywhere.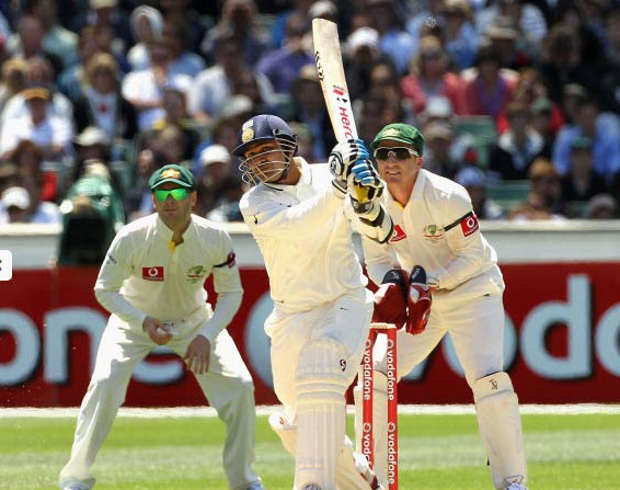 Since it is an SMS based application, you can catch all the cricket action live on your mobile phone, even if you haven't subscribed EDGE or GPRS services. The app, named @cricbuzz, is a simple SMS base app brought to you by txtWeb that lets you keep track of live scores, match highlights, cricket trivia, coaching tips, country schedule, news, etc.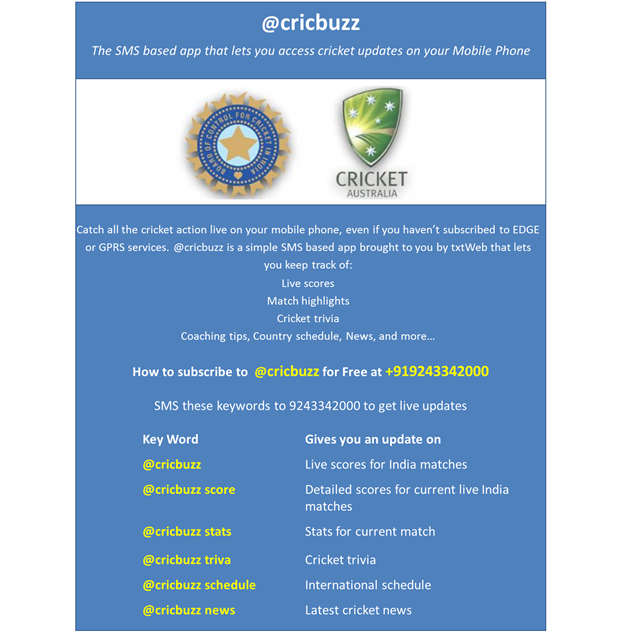 You just need to send an SMS to +919243342000 to get the updates. To get the live scores for India matches, you have to send @cricbuzz; for detailed scores for current live India matches, send @cricbuzz score; for statistics of current match, send @cricbuzz stats; to cricket trivia, send @cricbuzz triva, to get International schedule, send @cricbuzz schedule; and for latest cricket news, send @cricbuzz news.