India's leading e-commerce site Flipkart is now moving into a new home after setting up a new campus in Embassy Tech Village in Bengaluru. The move will thus allow the company to work from a single campus after having consolidated its previous 11 offices spread across 4 campuses in Bengaluru.
Located on the Outer Ring Road, the new Flipkart campus comes as part of the "Better Together" campaign and spreads as much as 8.3 lakh square feet with three separate buildings connected by bridges at alternate levels. All three buildings comprise of 30 floors where it can house 7,387 number of employees. Flipkart says that the designs of the new campus were drawn up according to the workplace usage study in company's previous offices.
The move comes as an effort by Flipkart to improve its operational efficiency which it believes will benefit from the fact that of its employees now work off a single location for the first time since its establishment a decade ago. The company clarified that working from a single campus will promote collaboration and increase engagement and productivity through efficient ways of working. Flipkart CEO Kalyan Krishnamurthy and founders Binny Bansal, and Sachin Bansal were all present during the inauguration of the new campus on March 31st.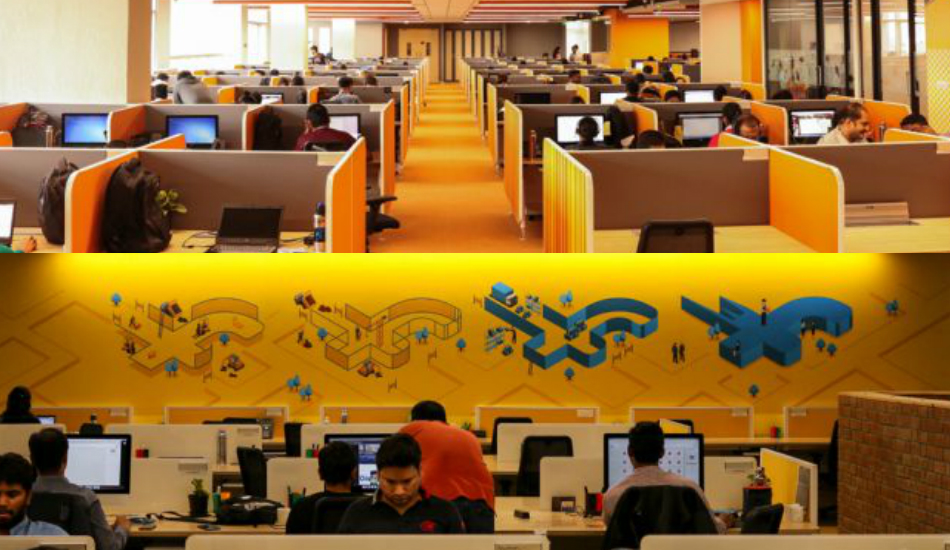 The new campus boasts of a gymnasium, daycare services, a food court, meeting rooms with natural light, quiet zones for focused working, informal meeting areas and recreational rooms. The recreation rooms are what feature simulators and VR games. In addition to that, there's an outdoor space as well to play cricket, futsal, and basketball.
In a statement released to the press, Flipkart said "From a master planning perspective, Flipkart suggested to the developer to design the non-SEZ portion of the Embassy Tech Village as a mini-city on the lines of typical European town concept. This manifests itself into three unique looking buildings with variable volumes and variety of façade treatment. The idea was to have simple and smart spaces, void of unnecessary ornamentation. This also brought in the much-needed connect with the warehousing and logistics part of the business."
Flipkart has also been in the news a lot lately due to rumours about an offer for consolidation from rival Amazon. The company seems to have moved on from that saga but it's now Walmart who look to buy a significant investment in the Indian company that could its valuation to $20 billion.