Intex yesterday launched its first smartwatch, iRist, for Rs 11,999.
The dust and water proof Intex iRist offers 3.9 cm OLED display has 240×240 pixels resolution. It has SIM calling, 3G, 4 GB of built in storage, 512 MB RAM, and even an expandable storage slot. The Android 4.4.2 KitKat smartwatch has a 1.2 GHz dual core processor, 600 mAh battery, 5 megapixel camera with Face Detection feature, Bluetooth (you can connect it with a Bluetooth headset to enjoy your music), WiFi, and GPS too.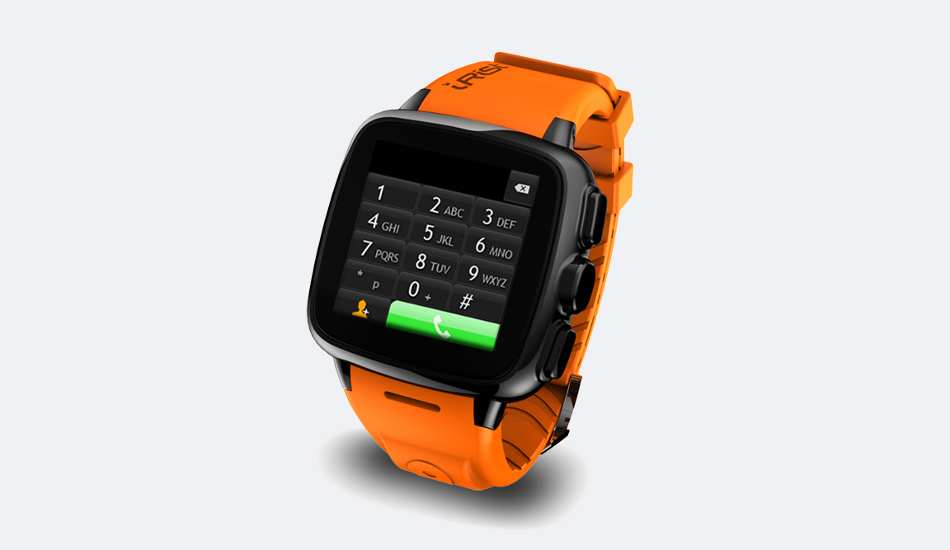 There are however many smartwatches available for less than Rs 10,000. Here we have listed five smartwatches from reputed brands.
Samsung Galaxy Gear 2 Neo
Available for around Rs 11,000 at the time of writing (official price Rs 15,450), the Samsung Galaxy Gear 2 Neo allows users to make calls, check recent updates, get notifications etc. It also comes with changeable straps in different colours to match up with your style quotient.Samsung Gear 2 Neo is highly compatible with a huge range of Samsung Galaxy series smartphones and tablets.
Moreover, it is resistant to dust and water and comes with IP67 certification. This stylish gadget has a 300 mAh battery that claims to offer up to 2-3 days of back-up on about moderate usage and up to 6 days of back-up on low usage. This smartwatch has a 1.63 inch super AMOLED display which lets you receive and make calls without taking your phone out of your pockets. You can also customize and add themes according to your mood in your smart gear and enjoy its irresistible features.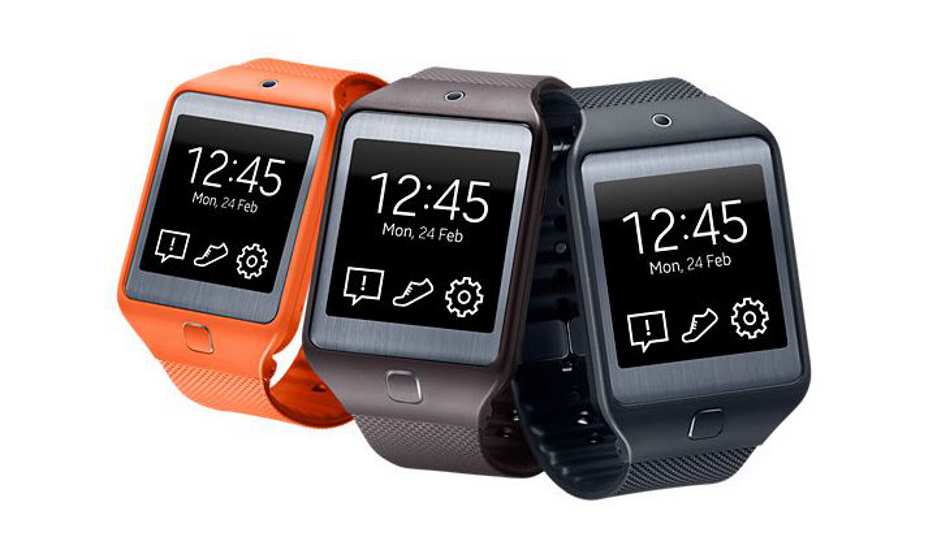 Samsung Gear 2 Neo will be your personal fitness tracker as well with smart in-built apps like Heart Rate Sensor, S health, Pedometer and more. The device comes with an integrated Music Player as well so you can enjoy your favourite music on-the-go.Your personalized wrist gear can also be your compact remote control device for your smart Samsung TVs. With its WatchON remote app it can be easily connected with your television and you can control all your functions with just a tap from your wrist.
It has a dual core processor, 512 MB RAM, HR Sensor, Accelerometer, Gyro Sensor, and Bluetooth 4.0.
LG W100
Available for about Rs 9,700, the LG W100 comes with Android Wear OS and it organizes all your information, lets you set reminders, alarms etc. Thanks to Android Wear, the watch is compatible with all brands of smartphones that run on Android 4.3 OS and higher.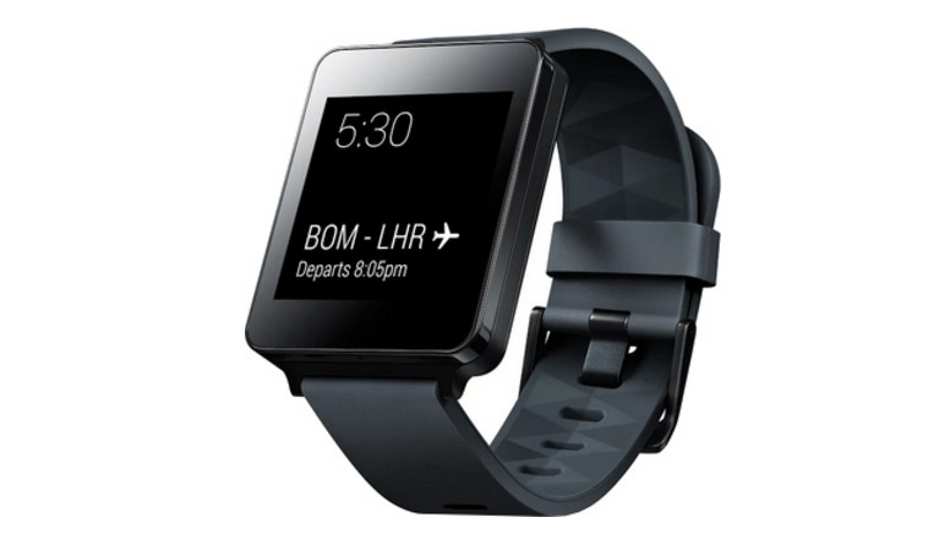 The smartwatch is powered by a Qualcomm Snapdragon 400 quad core processor and comes with a 512 MB RAM and 4 GB internal memory. The G Watch comes with a 1.65 inch IPS LCD display with 250×280 pixels resolution. Its Always-on display feature allows the user to check time and other information, hands-free.
Though it does not have SIM calling feature, but it offers Bluetooth. The LG W100 measures 37.9 x 46.5 x 9.95 mm and weighs 63 grams. It has 9 Axis Gyro Sensor, Accelerometer, and Compass.
Sony Smartwatch
Sony has infact two offerings under Rs 10,000. The first one is available for Rs 6,900 and offers 1.3 inch OLED display. The display of the watch is designed to be splash-proof and scratch proof. Also, you can customize this Sony watch with any 20mm wristband depending on your comfort. It can be charged with standard USB connector and offers Bluetooth. This Android smartwatch let users to accept and reject calls and to check messages and emails.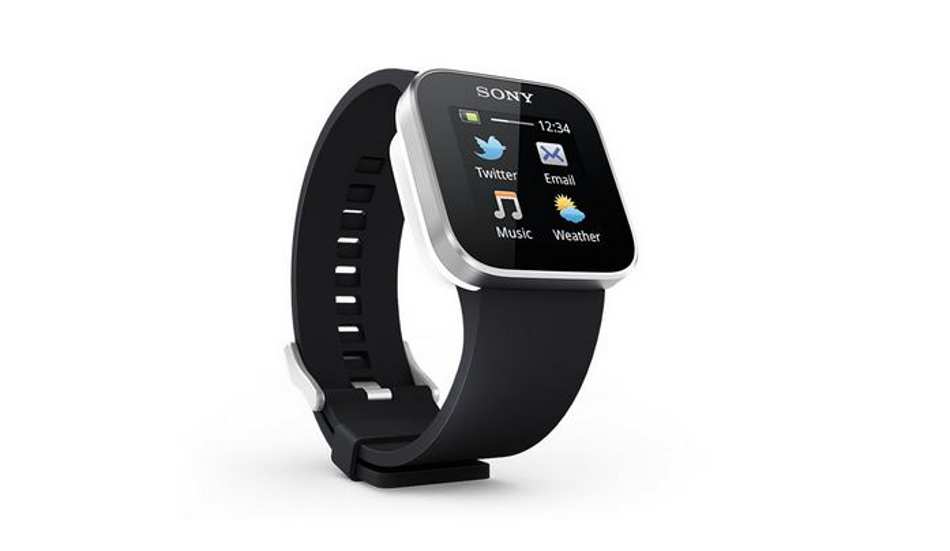 The other Sony smartwatch, which costs about Rs 8,500, is a water and scratch resistant device. Not only it shows date and time like others mentioned here, it has a stopwatch and allows users to accept and reject calls. It has alarm clock and calender as well.
The smartwatch, which measures 42 x 9 x 41 mm, weighs 122.5 grams. Besides, this Sony smartwatch has a 200 Mhz processor, Bluetooth 3.0 and is compatible with Android 4.0 and above devices. It can be charged via a micro USB charger and allows users to check messages, receive/reject calls etc.
Iberry Auxus Rist
This Android 4.2 based smartwatch has SIM support too. It also comes with voice calling, Bluetooth, GPS and WiFi. This smartwatch comes with a 3 megapixel rear camera and a 600 mAh battery. The iBerry Auxus Rist has a 1.54 inch IPS touch screen that comes with 240×240 pixels resolution.Besides, it has 512 MB RAM and inbuilt speaker.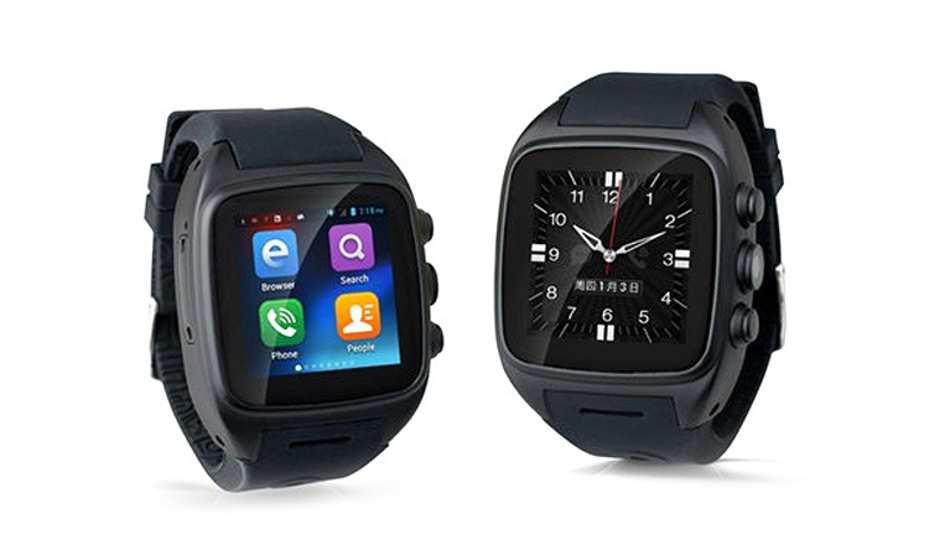 Currently it is retailing for around Rs 9,500.
Spice Smart Plus M 9010
Available for around Rs 4,500, the Spice Smart Pulse M9010 has a 4 cm (1.57 inch) touchscreen with 320×240 pixels resolution. It comes with dual SIM functionality (2G+2G) and allows making and receiving calls and to browse web. It has Bluetooth as well and with the help of a free Bluetooth headset you can easily make and receive calls. You can also pair it with your smartphone to receive/make calls, view call logs, read and write SMES, remote camera capture, stream music etc.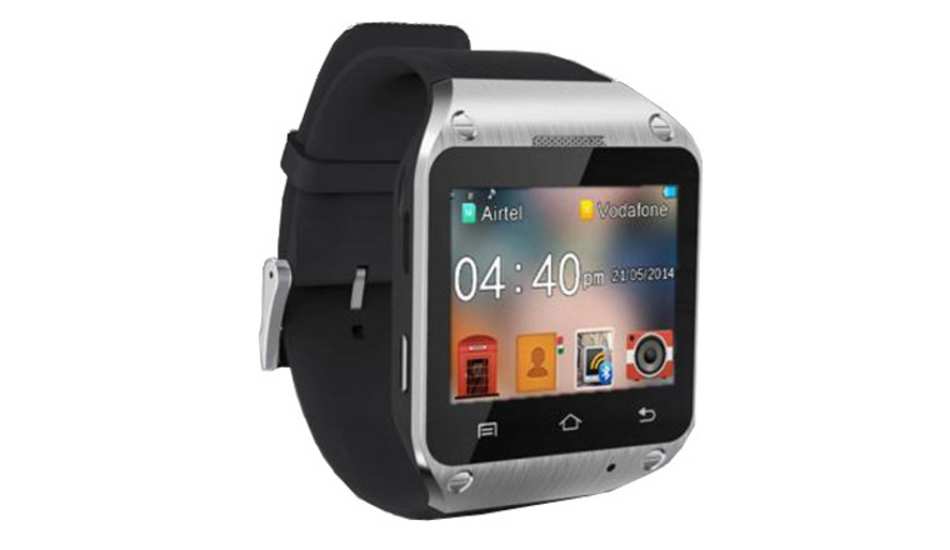 It has FM radio and audio/video player as well. The Smart Pulse has a 420 mAh battery which should be enough for keeping the phone alive for a day atleast. Besides, it has Bluetooth, GPRS, 8 GB expandable memory, and a digital camera as well.