Fitbit has today announced the launch of its latest smartwatch, Versa, in India. The smartwatch comes with a price tag of Rs 19,999, while the Fitbit Versa Special Edition is priced at Rs 21,999 and both of them will be available Q2, 2018 across Reliance Digital, Croma, Helios and other major retailers including e-commerce partners like Amazon India and Flipkart in India. Fitbit Versa will be available in black with a black aluminium case, grey with a silver aluminium case or peach with a rose gold aluminium case.
The Fitbit Versa Special Edition offers two looks in one with exclusive woven bands inspired by athleisure trends in lavender with a rose gold aluminium case or charcoal with a graphite aluminium case, as well as a black Classic accessory band in the box. The company claims it to be Fitbit's lightest smartwatch. It comes with features like 24/7 heart rate tracking, onscreen workouts, and automatic sleep stages tracking. It also features some smart features like quick replies on Android, wallet-free payments, and on-device music all with 4+ days battery life.
Fitbit also announces new female health tracking to help women track their menstrual cycle, view holistic health data in one place, and better understand connections to their overall health. Female health tracking will be available on-device for Fitbit Versa and Fitbit Ionic users, and to all Fitbit app users starting in May 2018.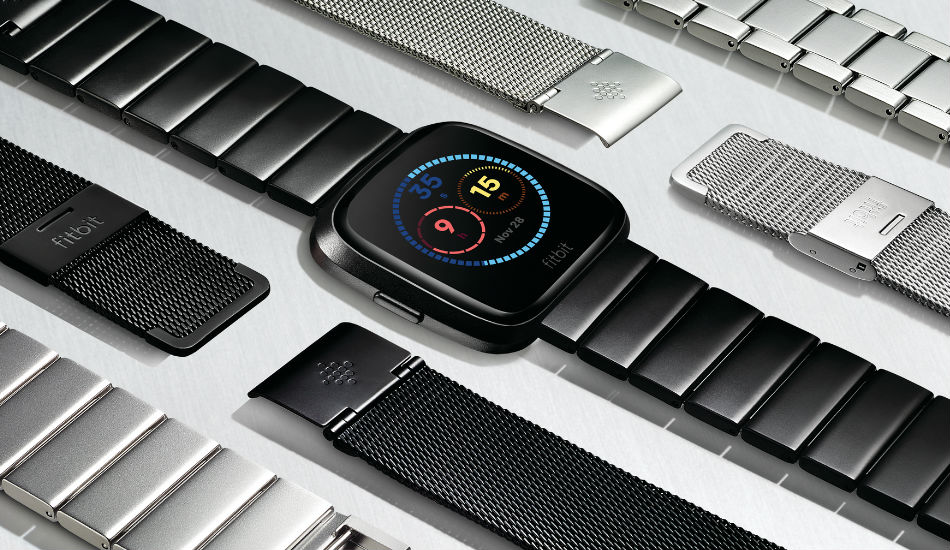 According to a recent Fitbit survey, 80 percent of women did not know how many phases are in a menstrual cycle and more than 70 percent were unable to correctly identify the average length of a cycle, demonstrating a lack of awareness about women's health. The new features will let Female users to easily log their menstrual cycle data, and record symptoms like headaches, acne and cramps. Users will be able to see dynamic cycle predictions for where you are in your cycle and when to expect your period using Fitbit's new proprietary cycle algorithm that gets smarter over time the more you log.
Coming to the latest smartwatch, it offers 24/7 PurePulse heart rate tracking on-screen personal workouts from Fitbit Coach, 15+ Exercise Modes, Connected GPS, swim tracking with water resistance up to 50 meters, plus automatic activity and exercise tracking. It features an ultra-thin, anodized aluminium case and is slightly tapered and angled in its design to fit small or large wrists. The rounded square silhouette display features a bright, colourful touchscreen and sharp graphics up to 1,000 nits. The watch runs on Fitbit OS 2.0, which comes loaded with a new personalized dashboard that provides a more simplified, intuitive and holistic view of your health and fitness data.
Then there is Sleep Stages and Insights that helps users to see to see how well they're sleeping and set a restful sleep schedule, and Cardio Fitness Level to see how fit they are. Users can set Reminders as well. The watch also features a SpO2 sensor that opens the potential to track important health indicators in the future, such as sleep apnea. The watch comes with lots of personalized options with a wide range of apps and clock faces in the Fitbit App Gallery, including those from Fitbit, Fitbit Labs, and popular apps like Strava and Weather.The Fitbit App Gallery has more than 550 apps and clock faces available today, many of which developers are working to make available to Versa users soon.