Idea Cellular has announced its first Android 4.0 Ice Cream Sandwich based smartphone, branded as Ivory. Idea Ivory supports 3G network, features a 3.5 inch display, dual SIM, dual standby and packs a 1 GHz mobile processor. We were lucky to get early access to the Idea Ivory 3G smartphone and spent a decent amount of time with it. The Ivory 3G smartphone may not have all the cutting edge modern specifications, but carries a decent package to let you enjoy everything smoothly.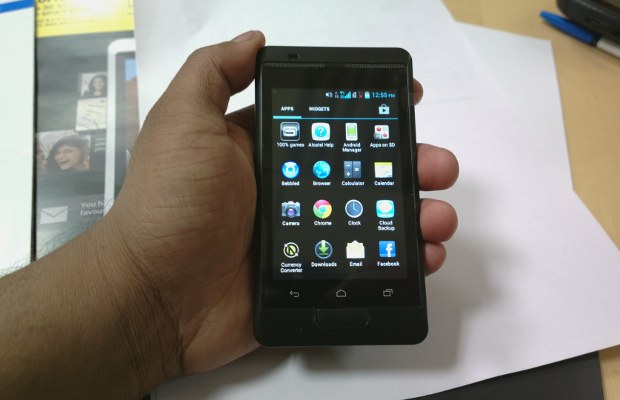 The budget segment of Android mobile phones is the most competitive at this moment in India. Amongst them, there are a select but countable number of dual SIM phones. In the price band of Rs 6,500 to Rs 9,000, there is a large number of Android based phones with a variety of features being offered. And now, the Idea Ivory 3G smartphone joins the club.
Design
The Idea branded Ivory 3G smartphone is actually an Alcatel One Touch 930D model with slightly different hardware configuration. The Ivory has more of a monoblock candy bar and premium look since it comes in white and black colours. The white colour body gives a glossy finish and it does not leave fingerprints on the body; whereas the black has a paint finish and certainly is a finger print magnet.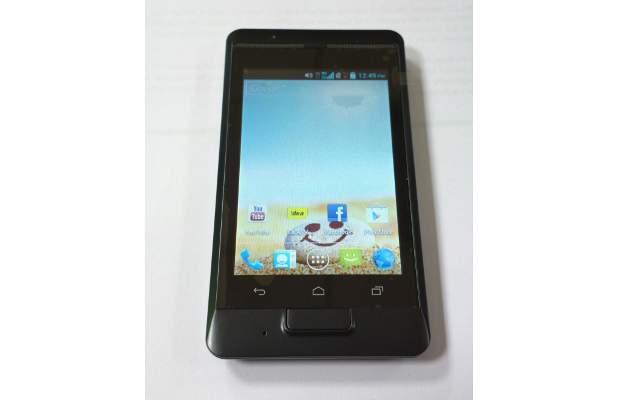 From a distance, Ivory looks like a slightly flattened, slim and polished version of the Nokia N8. The front panel has a large display with three capacitive keys and one clickable button below them – that is not the home button. The volume setting keys are placed on the right side and the power button is on the top of the phone. The phone does not have sharp edges anywhere and has curved corners.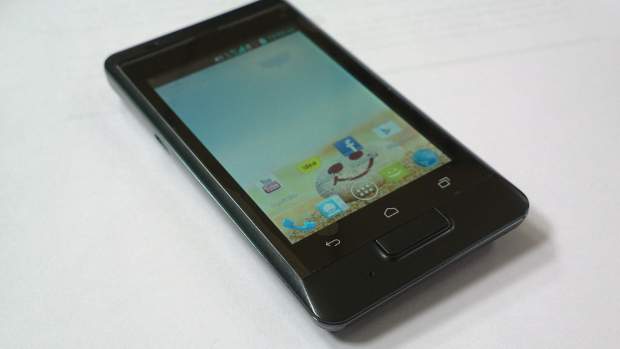 There is a metallic bezel between the front panel and the battery cover panel. The Idea Ivory offers a comfortable grip if the phone is the black coloured model, while the white model has a slightly slippery grip. However, the Ivory offers a great grip in both portrait and landscape modes due to its mono-block design.
Hardware
Idea is targeting the Ivory 3G smartphone in the budget segment for those looking to enjoy Android 4.0 Ice Cream Sandwich. The Ivory has a 3.5 inch capacitive touchscreen display with 480 x 320 pixel resolution. This might be one of the pitfalls for the phone but honestly, the screen did not look as bad as a resistive display. The Idea Ivory packs a single core 1 GHz Broadcomm BCM21654 mobile processor paired with 512 MB RAM. This hardware is decent enough to run Android 4.0 ICS smoothly and with minimal lag. Here's a tip: you can go to Developer Options in Settings and set the scale for Transition and Animation duration to .5X for smoother performance. The Idea Ivory has decent enough graphics muscle to run modern mobile games such as Temple Run.
As of now, there is no clarity on whether the Idea Ivory will get the Android 4.1 Jelly Bean update or not. The mobile processor is just good enough to power the system to run everything smoothly. Only when one has installed about 50 apps, the power of the processor can really be tested.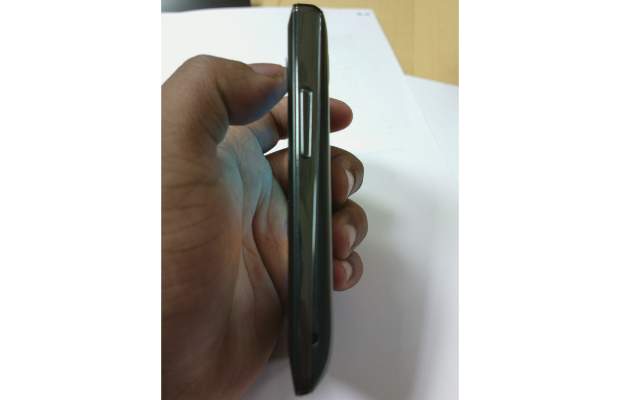 At the back, Ivory has a 2 megapixel image sensor with interpolation technique to make it work like a 3.15 megapixel camera. Not much can be said about the richness or sharpness of the images, but it gets the job of sharing images quickly over social networks done. There is no secondary camera, but instead there is a gravity sensor that is helpful for several apps and also for mobile games.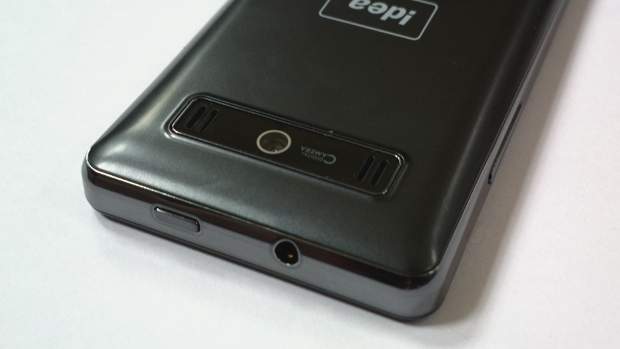 By default, the Ivory offers 4 GB on-board space, of which some is reserved for system updates. Thankfully, Idea has bundled a 2 GB micro SD card and enabled the micro SD card slot to hold up to 32 GB memory.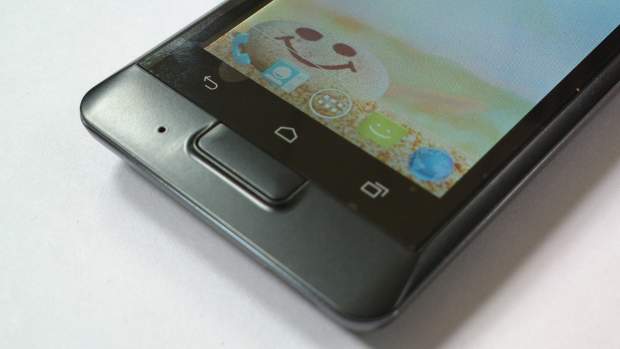 The Ivory aims to offer better location services with the GPS module that also supports Glonass network for faster location locking. A faster mobile data connection is ensured over both WiFi and also Bluetooth.
The Ivory supports GSM+GSM configuration for dual-SIM support and also offers a dual standby feature. One can insert one 3G and another 2G supporting SIM in the Ivory. Apparently, there is no shortcut menu in the Notification Tray to manage SIM card settings on the fly like in the Idea Aurus. However, there is certainly a Quick Access bar with icons to let you switch on or switch off services such as mobile data, Bluetooth, GPS, and so on.
Since this is a dual SIM smartphone, Ivory comes with a 1300 mAh battery, which is a fantastic option.
Multimedia and performance
Idea has pre-loaded a number of Idea specific apps such the Ideal Mall, Idea TV and cloud back up that can be used frequently. Apart from that, the phone also comes pre-loaded with official Facebook and Twitter apps for social networking buffs. While camera quality is just about average without the Flash, it's the graphics chip that does wonders. The phone is said to support of 720p HD video. Unfortunately, we could not test this aspect with our standard set of HD clips, but we felt that it would be sadistic to watch HD video clips on an HVGA resolution 3.5 inch display.
Overall Android 4.0 ICS's performance was really smooth after the aforementioned minor tweak. The phone supports up to 7.2 Mbps data transfer speeds via HSDPA and thus mobile browsing on Ivory was a delight. However, the on-field experience may differ based on the signal strength and several other factors.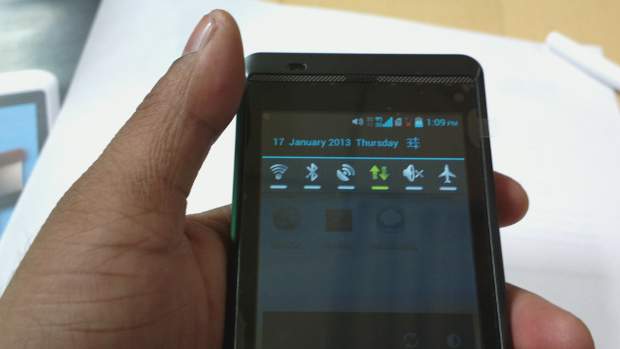 Inside the settings menu, you can always choose Android to detect and use one or both SIM cards simultaneously. So if you have selected to use just one SIM, it acts as your normal phone.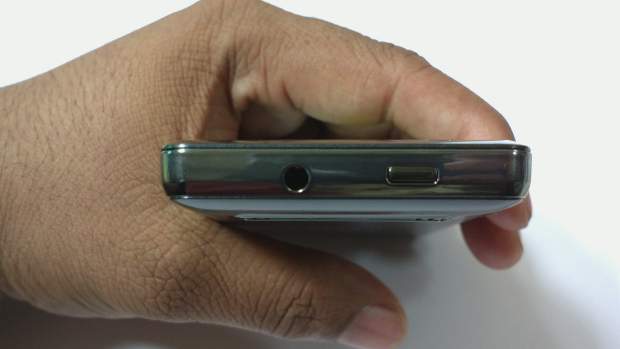 Here is what raised our eyebrows a bit. The phone does not offer adding a second Google Account if you have already logged in using one. Also, the multi-tasking button has been programmed to open the menu options instead of the multi-tasking panel. That means there is no multi-tasking possible on the device currently. The big clickable button at bottom-center is actually a Favourite Menu tray button where one can select and keep favourite app shortcuts. All these can be fixed with a simple update and we hope that Idea conveys this to Alcatel.
In a nutshell
The Idea Ivory is indeed a brave attempt by the mobile network to strengthen its foray in 3G smartphones. Idea plans to retail the Ivory 3G smartphone at Rs 7,390 with additional benefits meant purely for Idea subscribers. Idea pre-paid users will get 250 MB for 30 days free and 10 minutes free talk time per day for 90 days for those who recharge with Rs 259 or Rs 261. After this recharge, consumers will get a free Idea TV pack worth Rs 150 per month for three months. Meanwhile, post-paid consumers will get 1 GB per bill cycle for 90 days, Rs 100 local calls per bill cycle for 90 days and free Idea TV recharge of Rs 150 per month for three months.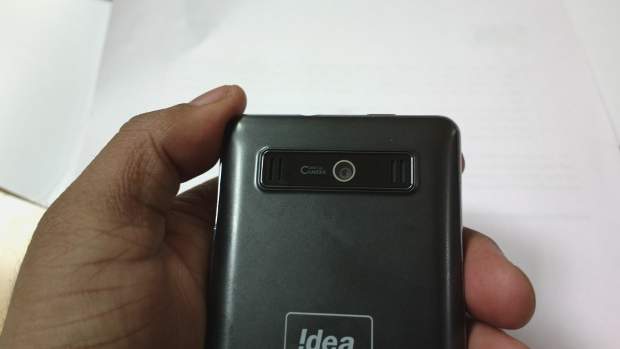 Though Idea Ivory is a great device, it is priced slightly higher than what it should have been. At the same or similar price point, there are Android devices flaunting 4 inch touchscreen displays, 5 megapixel primary cameras, secondary cameras and Android 4.0 ICS packages. Only the valued Idea consumer would be lured immediately, but attracting a totally new Joe would be slightly difficult. However, with the rapidly changing prices of the mobile phones, we hope that software glitches are fixed in this phone and it gets Android 4.1 Jelly Bean update.