While the Aakash tablet still remains elusive to most buyers, DataWind the makers of the tablet have announced another low cost tablet – UbiSlate7+ which is priced just at Rs 3,000. Although the tablet is slightly outdated in terms of the operating system used in the tablet.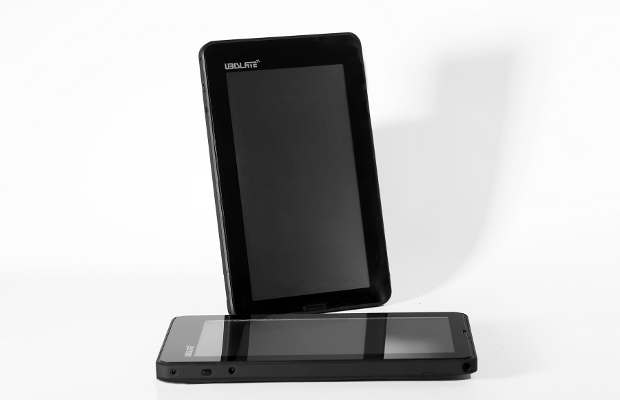 We recently, got a chance to get our hands on the UbiSlate7+ during its launch that took place in Delhi last week and here we present to you our first experience of the tablet.
###PAGE###
UbiSlate7+ has a plain simple design that is similar to most 7 inch tablet that is out there in the market. The only colour offering for the device is black which gives it a nice and sophisticated look plus saves it big time form being called cheap or something of that sort. There is a rubberised finish given to the device that covers its whole body that provides an excellent protection against fingerprints and smudges while making it very easy to handle and manage it too.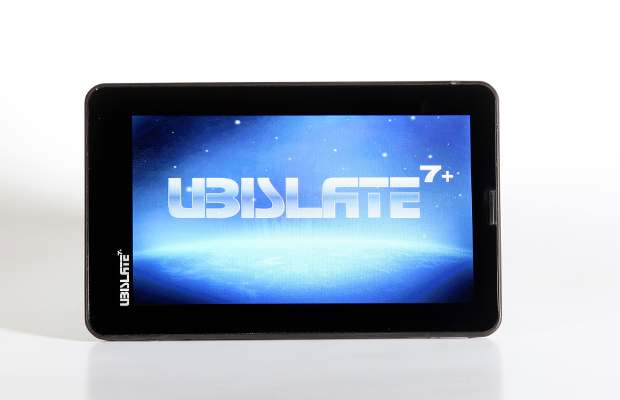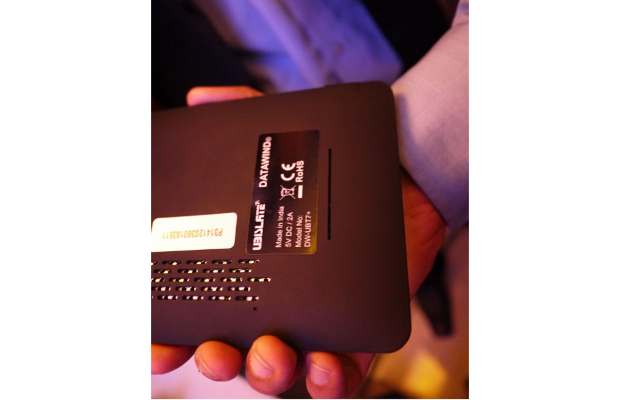 In order to make it low cost, DataWind has employed resistive touch technology for UbiSlate7+'s display. Owing to its resistive nature, the screen bevel has been raised form all the corners so that while keeping the device or transporting it the screen is not pressed or worked upon accidentally.
###PAGE###
The standard 7 inch screen features an 800 x 480 pixel resolution. In terms of colour reproduction and brightness levels, the display is not highly impressive but it works just fine. The low resolution is one of the major constraints as most things look slightly pixilated and dull.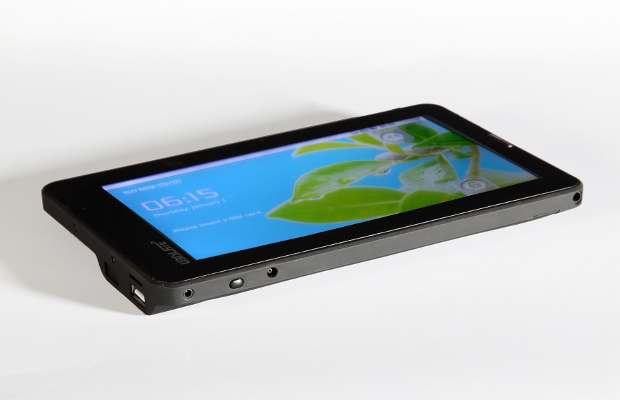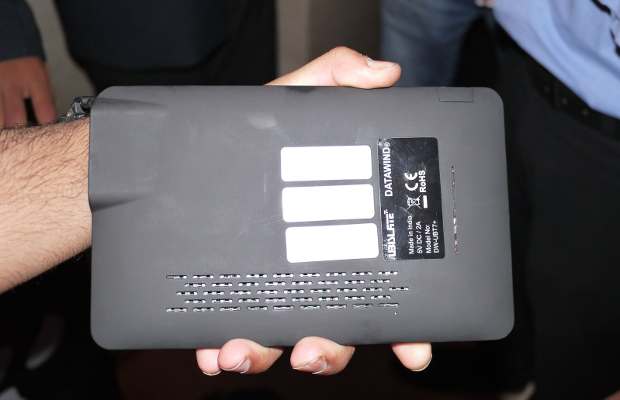 The resistive touch of the screen, however, works well and is certainly better than most touch screens out there in the price bracket of Rs 3,000 0 Rs 7,000. For a layman, this screen will be just fine as the touch input is sensitive enough while the whole display package is okay.
###PAGE###
The UbiSlate7+ tablet features an 800 MHz processor with an integrated display processor. In terms of Android requirement, the 800 MHz processor is like a little more than the bare minimum configuration you can have to run a device. The processor is coupled with 256 MB RAM which is again the bare minimum in terms of configuration.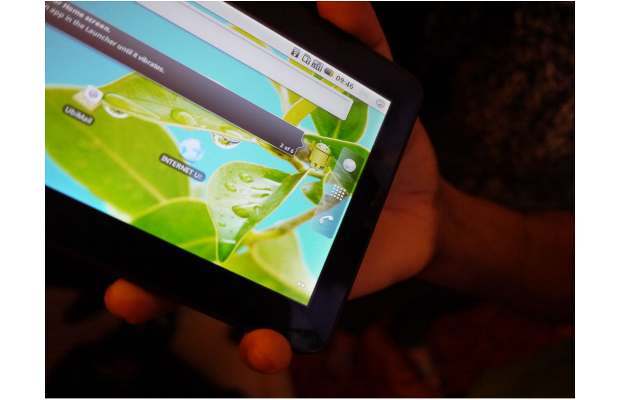 Despite the bare minimum hardware configuration, the table gave a decent performance but no multi tasking is possible on the Android 2.2 Froyo operating system.
###PAGE###
For internet connectivity, the device features connectivity thorough 2.5G cellular (SIM) connectivity, WiFi and USB dongles. For an economical tablet having cellular connectivity is spot on and is one thing that gives it a few more brownie points.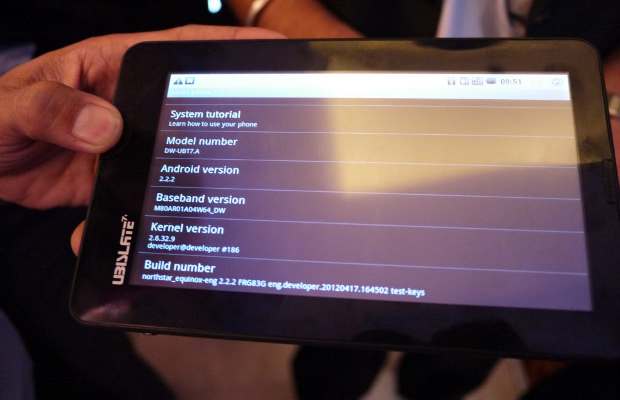 Also users can connect 3G data dongles for faster internet access as well.
###PAGE###
The device comes with standard 3.5 mm audio connectivity for easy music accessory compatibility but sadly there is no camera on the device so video conferencing is not possible.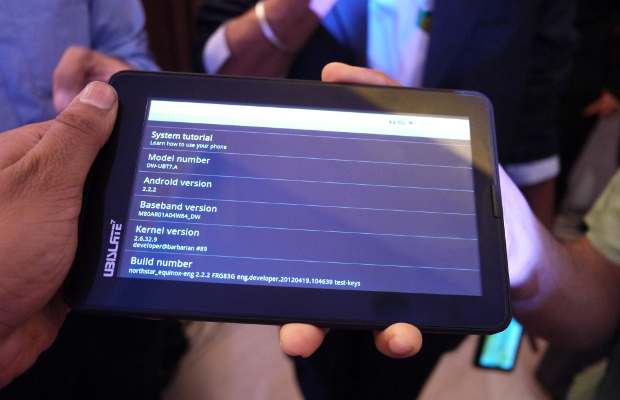 While there are many more things to talk about this device we would take a break here and will get you the detailed review of the device in the coming few days.