California-based Loop Now Technologies has launched the Firework app in India for iOS and Android devices. The social video sharing app offers user-generated and platform curated content from Indian productions including ALTBalaji and Hindustan Time along with global creators like Frankie Grande, Dang Matt Smith, Olivia Jordan, and Marlon Webb.
Firework utilises the company's pending technology – Reveal to allow creators to make videos in both vertical and horizontal perspectives. This allows users to twist their phone even when a video is playing to watch it in detail. The company says the feature has started attracting creators to move from vertical content to horizontal and vertical at the same time.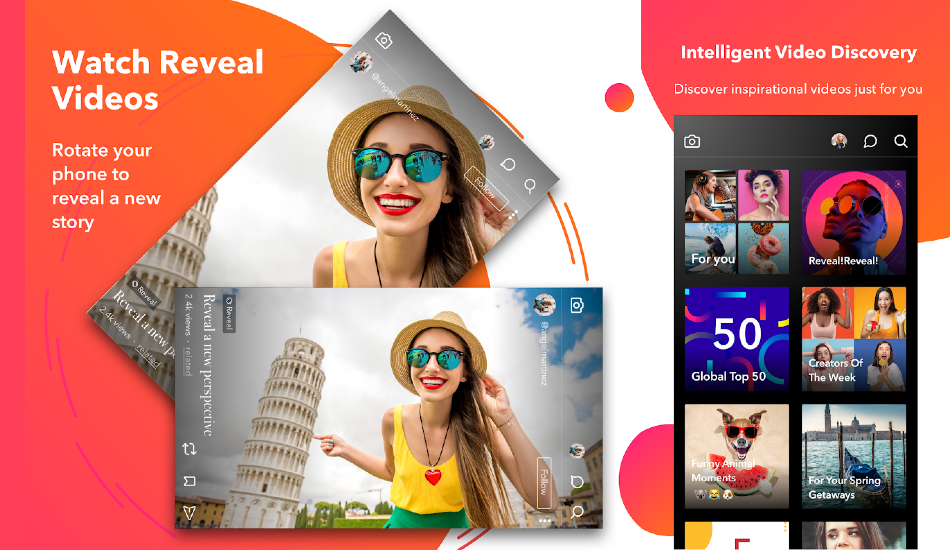 The company has partnered with Refinery29 for user-generated, platform-curated, and original content. The platform offers content from Frankie Grande, Dang Matt Smith, Olivia Jordan, and Marlon Webb as well as India-centric content from ALTBalaji, Hindustan Time and Harish Bijoor.
Firework is backed by IDG Ventures who have previously invested in Xiaomi, Tencent, Flipkart, Baidu and more; Lightspeed who invested in in Snapchat; and GSR Ventures who was an early investor in Didi Chuxing.
Speaking about the launch, Loop Now Technologies CEO, Vincent Yang said: "India has the fastest-growing smartphone market in the world and it is exciting to be part of this revolution which has impacted everyone".
Firework Chief Revenue Officer, Cory Grenier also commented saying "Reports suggest that Indian consumers spend nearly 170 mins per day on apps and India in the past has seen over one billion app installs. As Firework, we have over 3 million registered users across iOS and Android. The Indian market will see us substantially increase that number".
Firework is available on the Apple App Store for iOS devices and Google Play Store for Android phones.