Firefox has released the latest version of its mobile browser for the Android smartphones and tablets.
The new Firefox 20, along with the improving the web browsing experience, comes with loads of optimisations for older devices as well.
The new version comes with the option of private browsing on every tab separately for anonymous browsing. Along with that the new browser comes with support for audio and video payback codec for older devices running Android Gingerbread and Honeycomb versions. This will allow users to stream content directly through the browser on older devices without having the need to use a third party application.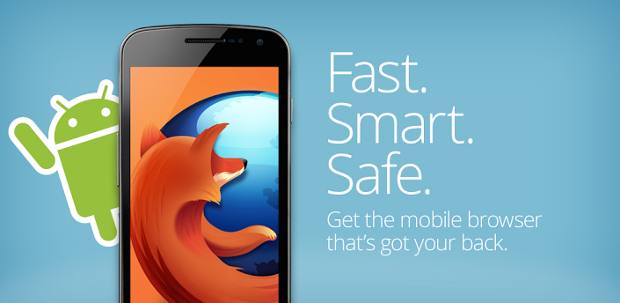 Also the latest update of the browser comes with the removal of the Quit button. Users can simply tap the home button to exit browsing or can use the 'Quit Now' add on from the ad-on options to gain more control over the application.
The hardware requirement of the browser has also been lowered and the browser now supports devices with smaller QVGA resolution displays and only 384 MB RAM to perform on devices.
Firefox's latest version of the mobile browser is compatible with devices running Android 2.2 and above versions. It is advised to the users that they connect to a high speed internet source such as a WiFi hotspot to download this browser as it is a 17 MB installation and can take a while to get downloaded through regular GPRS connection.
Firefox 20 is now available for download from Android Market. Users who wish to install it can visit the Google Play store to download it.