Facebook may soon announce a new Android application or will bring significant changes to its Android applications, according to a report.
Actually, 9to5Google claims to have got an invite from Facebook for an event scheduled next week. The invite carries text teaser – Come See Our New Home on Android. From the invite, it seems that Facebook has developed a new Android application.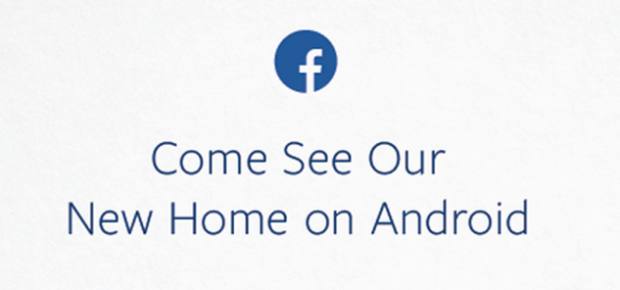 Facebook for Android app comes pre-loaded on the HTC devices and few other Android OS based smartphones. Several users who are addicted to Facebook are unaware that the app continues to run in the background to eat up resources and try to fetch new information. The HTML5 based Android app is sluggish despite of company's best efforts.
As per the invite, which mentions 'New Home for Android', it is now being speculated that the company is ready with its new experience for Android devices. It is also possible that the current Android app will soon be replaced by new user experience delivering native Facebook App.
Details are scarce at this moment but we shall continue digging for more information. It is unlikely to be the launch of a new device and if it all it is, we hope that is a budget device.