The Facebook feature phone, which is available for more than 2500 phone models in India, now supports Hindi while support for seven other Indian languages – Gujarati, Tamil, Malayalam, Kannada, Punjabi, Bengali and Marathi- will come in the next few weeks.
This application will bring the same in-depth Facebook mobile experience, previously available in English, to over 50 million Facebook users in India.
The Facebook feature phone application was originally launched in July 2011 and now works on more than 3600 Java-enabled phones around the world.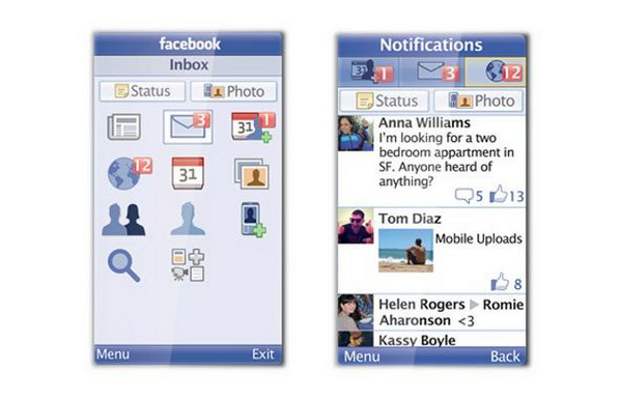 People can access the core features of Facebook including viewing and uploading photos and finding friends from phone's contact with this app. The application will support 2500+ devices and work on 2 /2.5G networks.
Airtel, Aircel, Idea, and Reliance Communication offer free usage of this app to their users for limited time without charging for any data consumed by this app.
The application is available on most Nokia phones, including the upcoming Nokia Asha 202 dual SIM phone. People can download the app by visiting m.facebook.com from their mobile browser and then clicking the download link, or by entering d.facebook.com/install directly into their mobile browser. Users can also find it in leading app stores, including the Nokia Store, GetJar, Appia, and Mobile Weaver.
"With over 50 million people in India on Facebook, we want to make sure that everyone has a great Facebook mobile experience regardless of the device that they choose to use," said Kevin D'Souza, country growth manager, Facebook. He added, "The launch of Facebook for Every Phone mobile application in Hindi and the other regional languages enables more people to connect and share with the people they care about, anytime, anywhere."
Facebook currently has more than 800 million monthly active users and over 350 million mobile users worldwide.