Facebook app for Windows Phone has got an update which has brought bug fixes and performance improvements.
Apart from that it also gives the Facebook app ability to create a double-wide tile and the functionality of using banner image or last status update of the user as the content on the banner.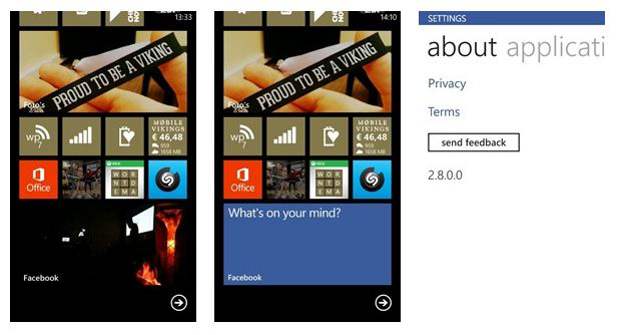 The update has been reported by the online media, however we still do not have any official word on it. Even the Windows Marketplace web version does not mention the update and there is no change log to ascertain the changes for sure. Even the Windows Phone that we have does not show any update.
We will keep checking and will update the story with better insight about the changes. Meanwhile a screenshot by WMPoweruser.com confirms the update and the banner resizing improvement.