Facebook has pushed out yet another update for its official Android app with few features. The new Facebook for Android app allows creating new events easily and then inviting your friends to it. Though there are new set of features, they don't seem comprehensive enough to make the mobile app great alternative for web version while on the move.
With the new Facebook for Android 1.9.8 version will now let you create an event right from your phone. Messaging fans will now get to use the Emojis in their chats and also add photos to the conversation. Users can also quickly upload the photo to their Facebook news feed. However, there is no way you can specify the album or move the photo later to the album from the phone itself.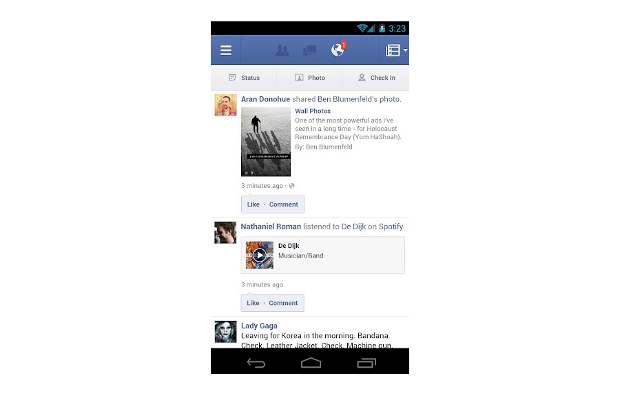 The major complaint of the interface loading immensely slow still remains unresolved despite of the new update. It is not like that the users are moving to any other social network but the fact that Facebook Mobile apps continue to consume more battery life by consistently running in background hogs the system resources.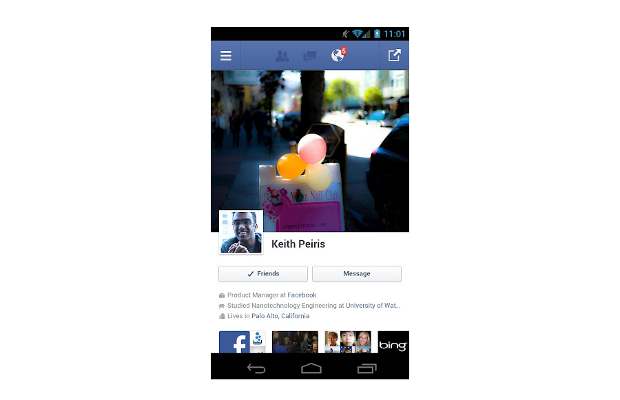 We still feel that a major change in the mobile apps can get the consumers hooked to the official app instead of looking for alternatives or refute to mobile web browser. The Facebook for iOS app has not received any update since April so now it is clear where exactly the company's mobile developers are focused at.
Get the Facebook for Android 1.9.8 app from the Google Play Store.