Lava launched its much teased Iris Pro series earlier this month. The first handset of the new series, which is named as Lava Iris Pro 30, is claimed to have a pleasant design and competitive hardware. Meanwhile, Micromax too has released a new Canvas series phone – the Canvas Turbo Mini A200, a stripped down version of Canvas Turbo. The Canvas Turbo Mini A200 is available at Rs 14,490 while the Lava Iris Pro 30 is available for Rs 15, 499.


Lava Iris Pro 30 and Micromax Canvas Turbo Mini A200 compete with each other not only on the pricing but also on several fronts. We take a closer look to present how both devices are different and can be similar in select aspects at the same time.
Design
In terms of design, the Lava Iris Pro 30 undoubtedly is better looking than the Micromax Canvas Turbo Mini A200. The Lava Iris Pro 30 will remind you of the iPhone 4 that was announced in 2010. It has a smooth, rubberised back panel where the camera is located on the top left corner while in the front of the phone there are three capacitive buttons. The metallic chrome rim runs around the phone to hold the front and back panel together. The Iris Pro 30 has the rectangular monoblock design.


Micromax Canvas Turbo Mini is the typical Android device with rounded corners and curved edges bearing back panel. The camera bump is slightly visible. Though it carries a typical design, the phone has three capacitive buttons in the front.
If looks could kill, in this case sell, then the Iris Pro 30 is a better looking option than the Canvas Turbo Mini.
Common Grounds
The Iris Pro 30 and Canvas Turbo Mini A200 have been packaged with loads of similarities. For starters, both smartphones flaunt 4.7-inch display with 1280×720 pixel resolution and pushes pixel density of 312 pixels per inch. The Iris Pro gets an added advantage of having IPS display constructed using Gorilla Glass technology coupled with one-glass solution technique.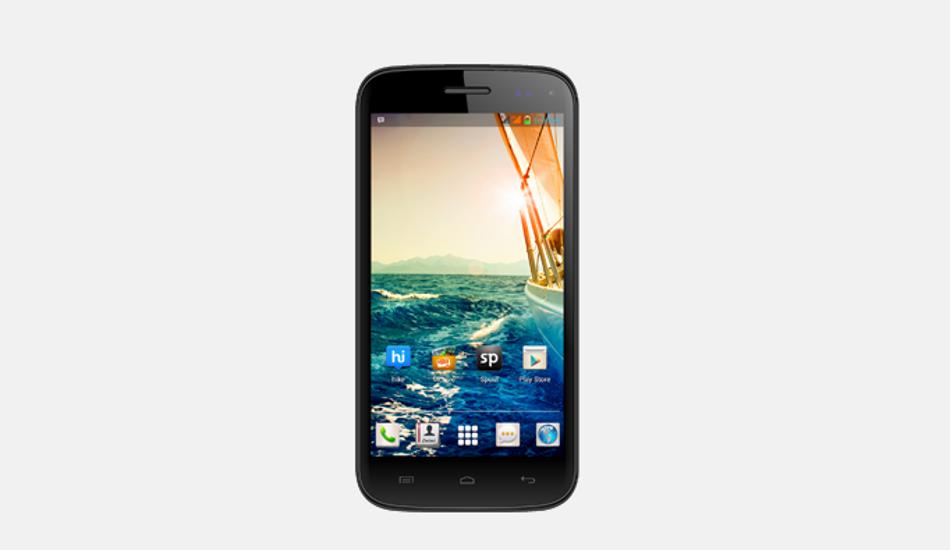 Both smartphones run Android 4.2 Jelly Bean update and 1 GB RAM. Also, both of them have the typical 4 GB internal storage and 32 GB micro SD card slot. Both smartphones offer Bluetooth 4.0 and WiFi (802.11 b/g/n) for wireless connectivity. Better location services are promised with GPS chip.
Lava Iris Pro 30 weighs about 114 grams while the Micromax Canvas Turbo Mini weighs 111 grams. Very close in terms of weight, the difference can be negligible.
###PAGE###
The Duel
Micromax has powered the Canvas Turbo Mini A200 with a quad-core 1.3 GHz MediaTek MT6582 mobile processor. While Iris Pro 30 houses a quad-core 1.2 GHz MediaTek MT6589 mobile processor. The Canvas Turbo Mini A200 comes with the Mali-450 MP6 graphics chip while the Iris Pro 30 features PowerVR SGX544MP graphics chip. Both graphics chip integrated support full HD video decoding and can power a full HD display as well.
Lava Iris Pro 30 has an 8 megapixel Backside Illumination image sensor at the back that claims to record full HD videos at 30 frames per second. The camera offers autofocus and has the back up of two LED flash lights. The Canvas Turbo Mini A200 also comes with an 8 megapixel auto focus camera which claims to be capable of capturing full HD videos at 30 frames per second. It has also an LED flash.
Lave Iris Pro 30 offers a 3 megapixel camera in the front to support video calls and chat. Whereas the Canvas Turbo Mini A200 puts a 5 megapixel wide angle camera in the front for the same purpose.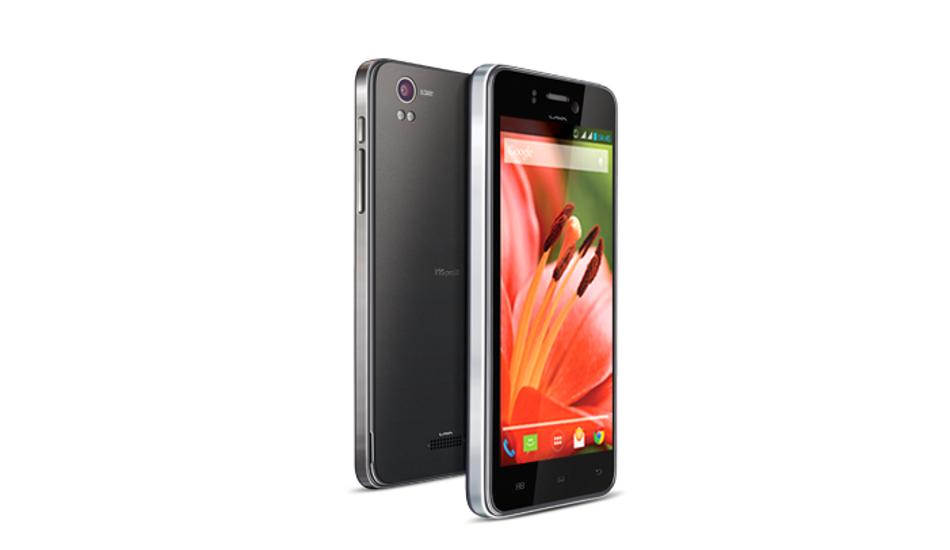 Cellular connectivity is aided with the presence of dual-SIM configuration in both models. However, the Iris Pro 30 supports one normal sim and one Micro SIM module inside to offer 3G support as well. The Canvas Turbo Mini A200 packs support a normal SIM modules.
One of the differences between both handsets is the battery capacity. The Iris Pro 30 packages 2000 mAh battery while the Canvas Turbo Mini packs a 1800 mAh battery. Though 200 mAh may seem like a negligible number but can certainly push the battery life with about an hour with relevant settings.
At the end of the day, the processor, GPU and the battery will mostly contribute to the overall performance of the respective devices.
Notable Notes
Micromax has added M! Live app which is basically a single app access to a large library of premium games, videos, music and wallpapers. Users can stream songs and play games to keep boredom away. Apart from that, the Canvas Turbo mini also comes with pre-loaded apps such as Hike messenger, Opera mobile browser, and Spuul movies app.


Lava also offers couple of pre-loaded games and other content available through the Lava Zone app.
Conclusion
Though both smartphones are priced and bear almost same set of specifications, the Lava Iris Pro 30 is many steps ahead of the Canvas Turbo Mini A200. Design, display, camera and battery life are four aspects that bags few brownie points for the Iris Pro 30 over the Canvas Turbo Mini. Both devices are lighter and carry multiple similarities internally.
Lava is selling Iris Pro 30 at Rs 15,499 while the Canvas Turbo mini A200 is being sold for Rs 14,490.