Most tablets today come with an HDMI port that enables them to connect to an HDMI enabled TV or monitor which helps users see the content of their small device on the big screen of the latter. However, not all smartphones are blessed with an HDMI port. Manufacturers do have a solution though – the MHL port which mirrors a normal micro USB but doubles up as a TV output port.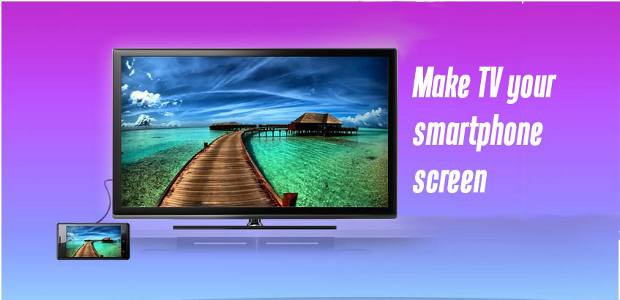 But what are HDMI and MHL? Which smartphones today come with either of these? Read on to know more.
###PAGE###
HDMI
HDMI or High-Definition Multimedia Interface works in devices which come with HDMI ports. There are different sizes of these ports categorised as A,C and D – all of these have the same capabilities. Normally, most televisions these days (all LCD, plasma, and LED flat panels) come with at least one HDMI port. Though most smartphones don't have them you will find many tablets including low cost ones with these ports.
Using HDMI is very easy; connect the tablet with a TV using an HDMI cable and you are good to go. HDMI cables can be used for any uncompressed TV or PC video format, including standard, enhanced, high definition, and 3D video signals.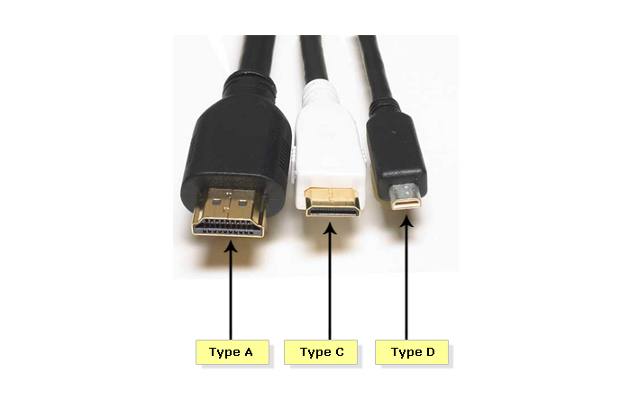 HDMI supports up to 8 channels of compressed or uncompressed digital audio, which means that it will support 7.1 surround sound speakers. It can also support Ethernet data connection for sharing internet connection.
Another benefit of HDMI is that it has support for something called CEC or Consumer Electronics Control which enables HDMI devices to control each other when necessary and allows the user to operate multiple devices with one remote control. For instance, if you have connected your smartphone with your TV, you can ideally control your smartphone (like change tracks etc) with your TV remote.
HDMI is also compatible with DVI-I and DVI-D connectors (but to connect to a monitor you will need an adaptor,) which you normally find in a PC.
One of the biggest drawbacks of HDMI standard includes its inability to charge the connected device, which means that you will have to power both the sender and the receiver devices.
###PAGE###
MHL
You will find Mobile High-Definition Link (MHL) ports in most high and mid end smartphones, especially from Nokia, Samsung, LG and Sony. The standard relies on USB ports of the phones and TVs and therefore doesn't need an extra port. However, not all smartphones' micro USB ports work as MHL ports.
Like HDMI ports, MHL also allows one to connect mobile phones, tablets and other portable consumer electronics (CE) devices to high definition televisions (HDTVs) and audio receivers.
The MHL standard supports up to 1080p/60 high definition (HD) video and 7.1 surround sound audio while simultaneously charging the connected device. MHL-enabled products include adapters, automotive accessories, AV receivers, Blu-ray disc players, cables, DTVs, monitors, projectors, smartphones, tablets, TV accessories and more.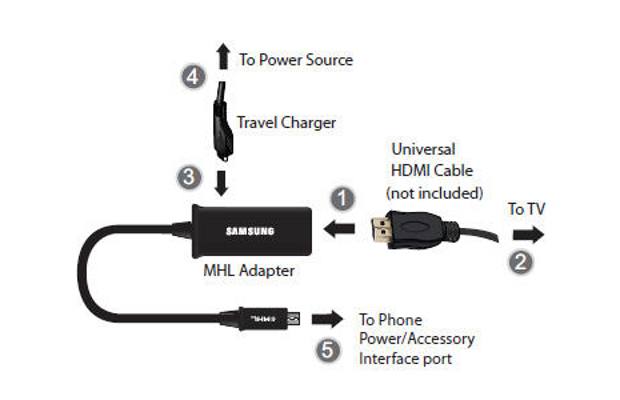 The MHL Consortium includes Nokia, Samsung, Silicon Image, Sony and Toshiba. MHL standards are new and initially came out in 2010.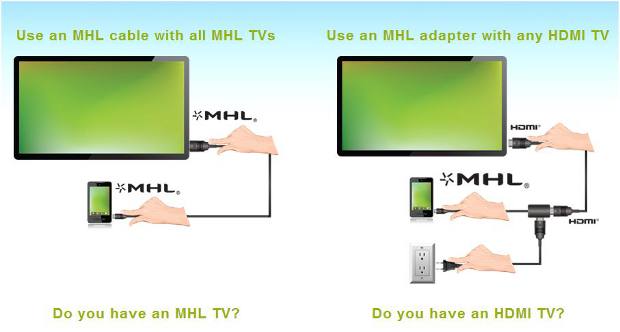 Now, a good thing about MHL is that you can connect your smartphone using MHL to a device like a TV with an HDMI port. Appropriate cables are available for as little as Rs 500. This will allow you to mirror your smartphone on your TV.
MHL also allows remote control function which allows you to control a connected smartphone with a TV remote. However, this function doesn't work unless both the devices are MHL compatible. Thankfully, televisions these days are increasingly coming with MHL ports especially from Samsung, Toshiba and Sony.
Some connection types out there at the moment don't have mirroring, they will only output certain kinds of content – typically video, images, and music, but this is rare and most new phones do not have this problem.
Mirroring allows you to play games, read ebooks, surf the net, and even edit documents, making full use of both the TV display and smartphone capability.
Since both HDMI and MHL are standard protocols they are compatible across different brands, so you don't need to worry about getting the TV and smartphone from the same brand.
###PAGE###
Devices with an MHL or HDMI port
As we said earlier, most tablets (even the cheapest ones) come with an HDMI port. However, only mid range and high end smartphones have MHL ports.
As far as Android devices are concerned, there are a number of these with HDMI/MHL ports. For instance, Sony's Xperia Z, Xperia ZL, Xperia SP, Xperia S, Xperia Ion and Xperia P have MHL ports.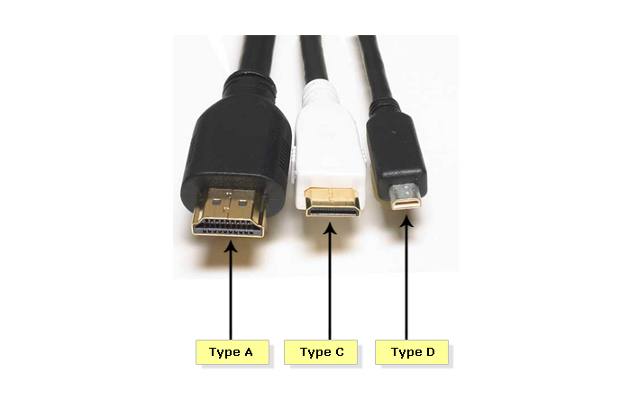 Samsung's Galaxy Note 2, Galaxy Note, Galaxy S3, Galaxy Note N-7000, Galaxy S2 and even the mid-range Galaxy Grand have MHL ports.
HTC too has a range of MHL port based smartphones that includes the HTC Butterfly, One, One X, One X+, One S and Desire X. LG's Optimus G, Optimus 4X HD, Optimus Vu, Optimus 3D Max, Nexus 4 and Optimus L7 too have MHL links.
BlackBerry Z10, BlackBerry Q10 and many other Nokia handsets come with MHL/HDMI ports too.