Realme is not just a smartphone company anymore and sells various products across different categories. One of the famous product categories it sells its products in is TWS earbuds. And now, a fake website has popped up on the internet claiming that its selling all the earbuds, both wireless and TWS made by Realme.
The Mobile Indian spotted the website with the domain realmebuds.com that is claiming to sell most of the audio products made by realme. These include Buds Air 2, Buds Air Pro, Buds Q2 Neo, Buds Q2 and more. Please beware that the website is fake and we would request the users to not order anything via this website.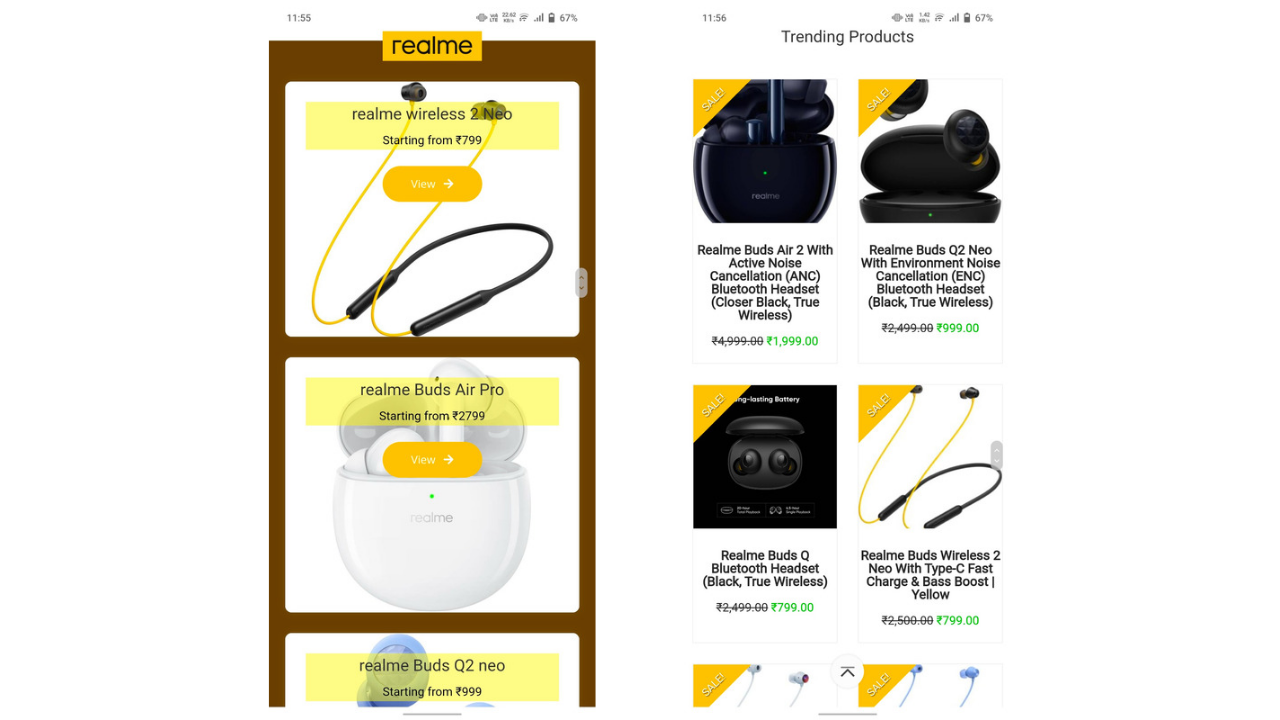 When The Mobile Indian asked Realme about the fake site the company acknowledged it and said their legal team is exploring action against the fake site and have urged the customers to be beware of such sites.
We have noticed that the fake Realme website is also being promoted via Google Ads. This makes some people believe that it's a real website. The overall design of the website has been made to replicate the experience of the original website. But apart from that everything is fake including an email id. The creators of the fake site have launched the site only to cheat people and run away with their hard-earned money.
Also, the maker of the website seems to be selling products at a lower price than the original which also attracts some buyers. The product images being used are also from the original website. We would request the users to buy Realme products only from the official website which is Realme.com, or from Flipkart.