Who would have thought that mobile phones will one day converge into such a unique device that would allow us to carry our world in our pocket encapsuling functions such as communication, entertainment, games, and photography.
In the process, mobile phones have robbed many other gadgets of their importance such as MP3 players, game consoles and even cameras.
Cameras are the worst affected by the growth of cellphones. With the rise in the number of companies manufacturing camera phones, it has replaced cameras surely in the basic or the start up user range.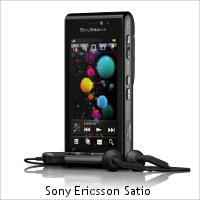 But with cellphones donning better and more powerful cameras, the traditional lenses in the middle and the enthusiast category are now feeling the pinch.
Today most of the handsets feature two to five Megapixel cameras. While, some high end handsets also feature an unbelievable 12 megapixel camera.
Here is a round up of the top four 12 megapixel camera phones that are available in the Indian market.
Sony Ericsson Satio (Rs 30,000)
After the very successful W995, Satio was Sony Ericsson's display of expertise in camera phones. To begin with, the Satio has a bigger camera sensor to accommodate the whole 12 megapixels in to it. The inclusion of tracking light and a Xenon flash is a welcome gift for the Satio.
The best feature of the Satio is its protective back cover which doubles up as the short cut key for activating the camera.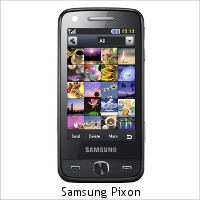 Overall the camera quality, as expected from a Sony Ericsson phone, is superb with great outdoor and indoor shots. But low light shooting is only good till a distance as the Xenon flash provided feels a little underpowered for a distant shot.
Samsung Pixon 12 (Rs 30,000)
The update to the Samsung Pixon 8 is built on almost similar lines with the same black colour overall finish and a protruded lens mechanism.
However Pixon 12 is slightly more protruding than the Pixon 8 due to its bigger sensor size.
The Pixon 12 also features a variable Aperture wide angle lens which means no more moving away from the objects and is a life saving feature when comes to camera phones because of their limited range. With a touch to focus feature just like the one found on the iPhone 4 users can choose to focus on selected subject.
A xenon flash and a LED based tracking beacon power this up in low light conditions. Daylight photography is good as the low light photography and thanks to the bright Xenon flash from near to medium distance objects come our just fine but not too distant.
Nokia N8 (Rs 28,000)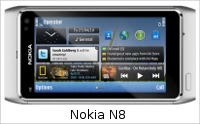 Nokia's flagship multimedia cellphone is a result of Nokia's years of research and development. Everything right from the built quality to the performance of this phone is without any doubts excellent.
The on-board 12 megapixel camera outperforms any other 12 megapixel camera phone but the Xenon flash feels a little underpowered. With its face detection and advanced camera features like smile detection and image stabilisation, it makes up for everything.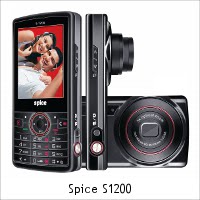 The absence of a camera cover starts showing up after some days of use as dust and dirt starts to build up on and around the lens. But ultimately it is one of the best 12 megapixel cameras available as of today.
Spice S1200 (Rs 15,000)
The best part about this phone is not its 12 megapixel camera or the 3x Optical Zoom but is its price point. For Rs 15,000, this phone features what no other 12 megapixel camera offers.
Against all expectations Spice managed to keep things sleek and comfortable while keeping the overall weight close to all other contenders with 130 grams of total weight.
The camera offers decent quality in both bright light and low light conditions, and the inclusion of a Xenon flash help in lightening things up. Although some people might feel it a little tacky to use as compared to the other 12 megapixel camera phones but for the this price its a good deal.