The Champions Trophy 2013 started yesterday with India winning by 26 runs against the South Africa. Meanwhile, ESPNCricinfo has quietly pushed out an update for its iOS version of the official packing fantastic set of features and user experience. The ESPNCricinfo app update is now live and can be downloaded for the iOS based iPhone, iPod touch and iPad from the Apple app store.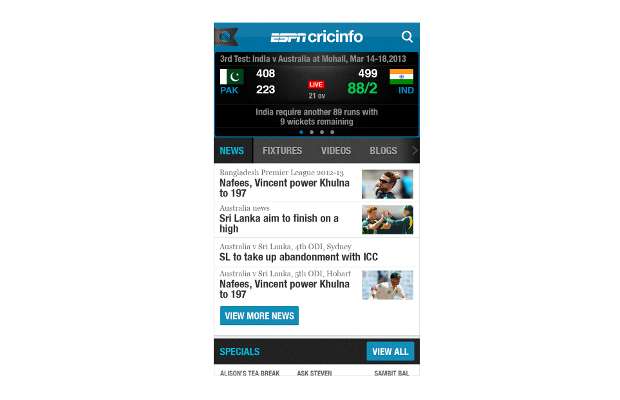 ESPNCricinfo app version 3.0 brings a comprehensive coverage of live score of both international as well as the regional matches happening in respective countries. For instance, Ranji Trophy matches in India or County matches in England are covered by the app. The overall scorecard experience has been improved too.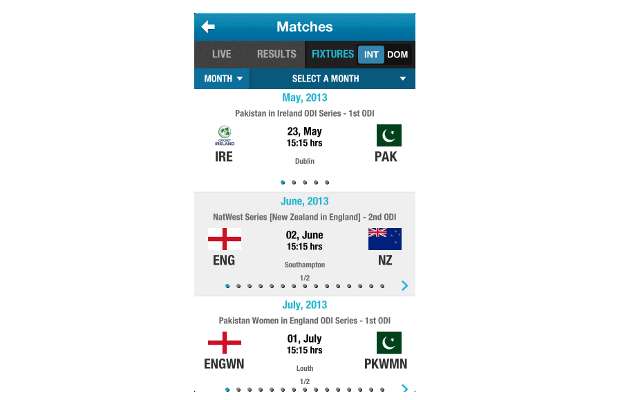 The live scorecard and the full scorecards are few taps away in the new app. The full scorecard also bundles the commentary about significant moments on the field and presented with an infinite scroll effect. The news items are offered in a mobile friendly format – snapshot of larger articles and blog posts are offered in a summarised and concise form. Of course, users can tap on the article to read it later or access the full version.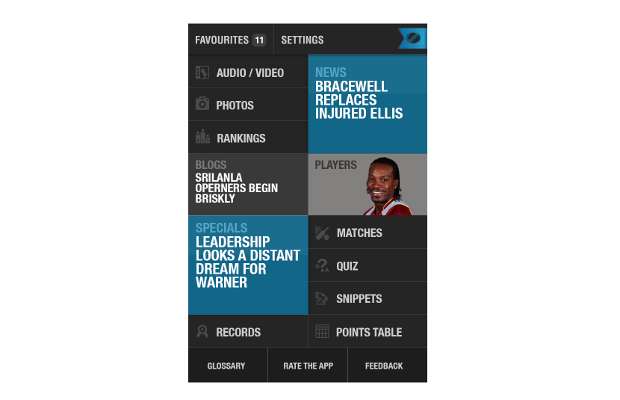 The app also brings new snippets style sections to educate and interest the users with facts and tidbits of information about cricket. There is always something new for the users to learn everyday. New photos and videos section is bit data heavy but adds more visual appeal to the collection of articles and scores.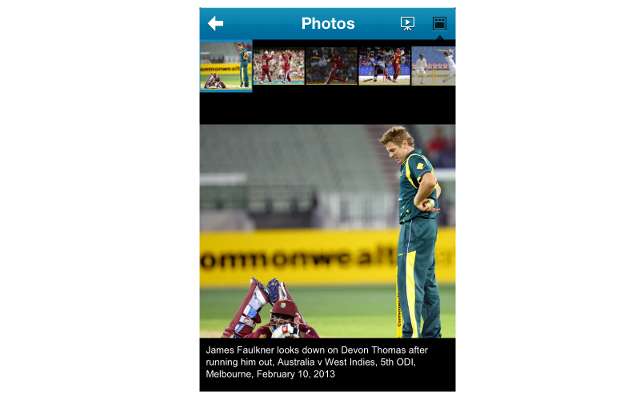 Even the search has been enhanced to search of anything that includes images from every match and videos. Users can set their location manually or leave it to the app to automatically detect it for giving the cricket updates as well as news stories for that particular country. Users can also test their knowledge by engaging into the quiz section.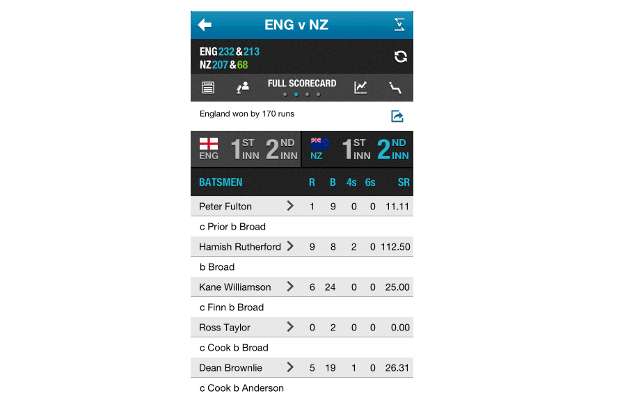 The new slide-in panel experience gives better control to the user and one can always personalise the content. Best part of the app is that it is fast, snazzy and the content updates are pushed frequently. Score updates are real-time for the on-going matches along with the notifications.
The app's update for the Android platform is expected to be available in few days from now.