ESET, which provides solutions for cyber threats, has announced that the business card reader app of ABBYY, a world leader in optical character recognition (OCR), will now come bundled with its offerings for Android devices.
The new online bundle offer is available for ESET flagship products for home users – ESET NOD32 Antivirus, ESET Smart Security and ESET Mobile Security. ABBYY business card reader for Android, offered in a bundle with ESET products, allows transferring contact information from business cards directly to the mobile address book by using the smartphone camera with autofocus and ABBYY's optical character recognition (OCR) technology.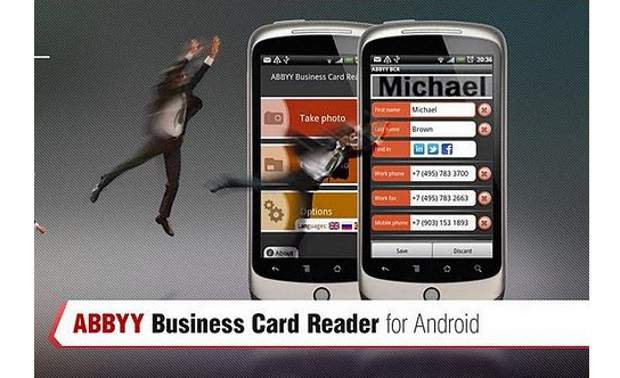 ABBYY Business Card Reader intelligently locates different types of contact information which can be found on a business card, such as first name, last name, company, title, telephone numbers, fax, e-mail, web site and more. All these data can be saved automatically to the corresponding fields of a phone book without the need for further reorganisation of the obtained data.
At the same time, it provides additional options allowing users to edit change or add new fields. Users can also add a photograph of a given contact person as well as easily find a business card address in maps without closing the application.
"ABBYY Business Card Reader for Android proved to be very helpful and user-friendly. This app saves a lot of time, especially for people involved in office work. It takes a picture of a business card, reads it and automatically extracts contact data, then entering it into the appropriate fields of phone's address book. As we see more and more smartphones and tablets on Android platform in India, we believe such bundle offer will be welcomed by Indian users", said Pankaj Jain, director of ESET India.
ESET+ABBYY bundle will be available online. However, the companies don't rule out the possibility of introducing this offer in the retail market in future.