In order to encourage the population to participate in the Lok Sabha elections which are set to happen during April – May, the Election Commission of India has launched the cVIGIL app in India. The cVIGIL App will help authorities take action against violations of the Model Code of Conduct which has been set for the contesting political parties during the election.
For the uninitiated, the Model Code of Conduct is a list of guidelines that need to be met by political parties when conducting speeches, meetings and processions during the course of the elections. The move comes after several instances popped up where parties have violated the code which were then reported too late to be taken action against.
Thus, to identify cases like these, the EC has launched the cVIGIL App which will encourage cities to report any violation of the poll code. cVIGIL is an Android app which will allow Indian citizens to record a video or capture pictures of an activity they think is against the Model Code of Conduct. These activities include the display of firearms, hate speeches over communism, liquor or drug distribution to manipulate voters, defacement of property, money or freebie distribution, intimidation or spreading paid and fake news.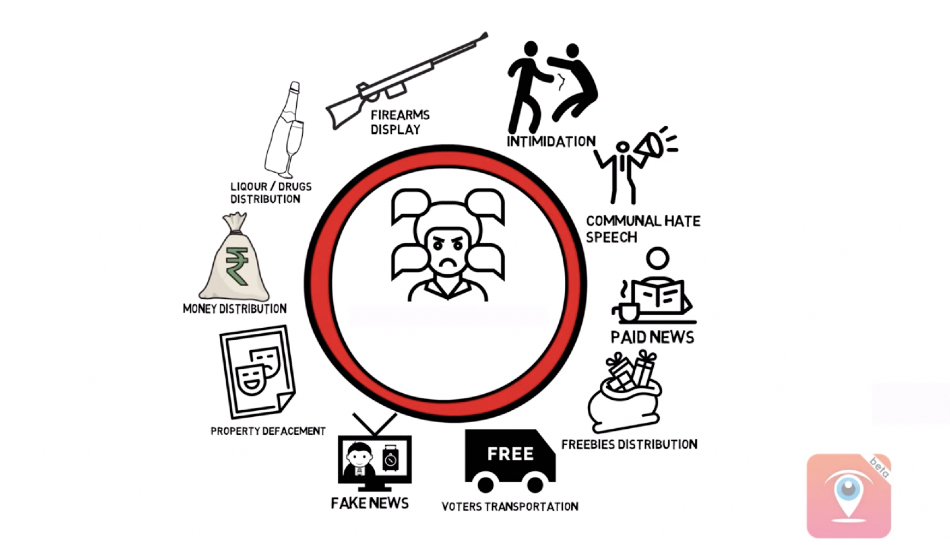 The app details that users will be able to register a complaint by sharing their personal information or anonymously and upon submitting an issue will be given cVIGIL complaint ID. While registered users can track the status of their complaint, anonymous users won't be able to access the same. Users can share pieces of evidence of code violations by uploading a video or picture of the incident. The cVIGIL app also incorporates GPS to track and pinpoint the location of misconduct.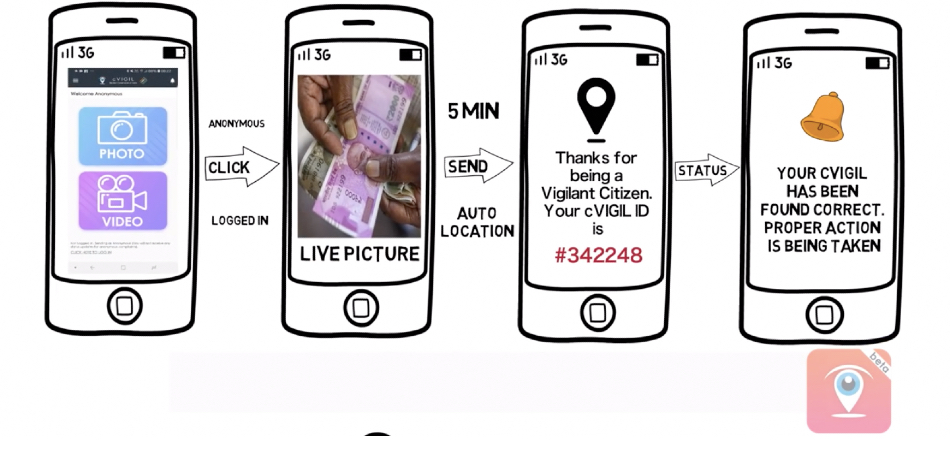 The Election Commission has drawn up a 100-minute timeline for authorities to take action against a registered complaint when found guilty. As described by the app, as soon as a user registers a complaint, a field officer will be assigned for verification on the matter by the District Collector. The Control Room will then allocates the case to a Flying Squads through a GIS platform who will atmost take 45 minutes to reach the venue. For the next 50 minutes, a returning officer will determine whether the registered complaint was correct and will take necessary action to resolve it.
The cVIGIL App is available on any Android smartphone running Android 4.1 Jelly Bean or higher and can be download through the Google Play Store. Users will need to give the app access to the location for officials to determine the location of the complaint.