Printing confidential documents on paper is very risky. Especially in an official environment and when you do not have access to a private printer, there is always a chance of the information leaking out. On a smartphone or tablet it's easy to sign documents without printing them using the Easy Sign app. The application has recently become available on the iTunes store and is compatible with iOS 4.2 and newer versions. The application allows users to digitally sign documents without having to print and sign them with a pen.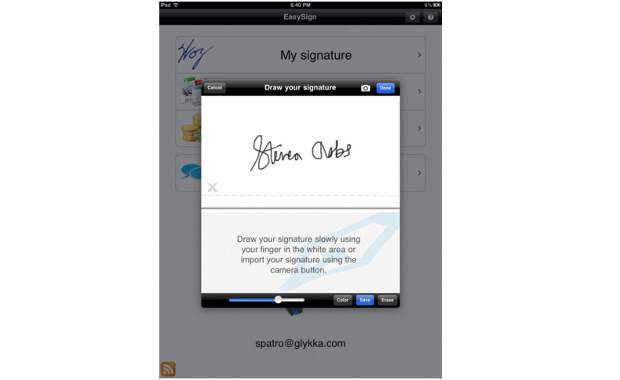 Easy Sign supports a wide range of document formats including pdf, txt and doc, making the process a lot easier. Users can also fill or type in details in text and can get others to sign on the document by simply scribing their finger or stylus across the screen as they would on a real document.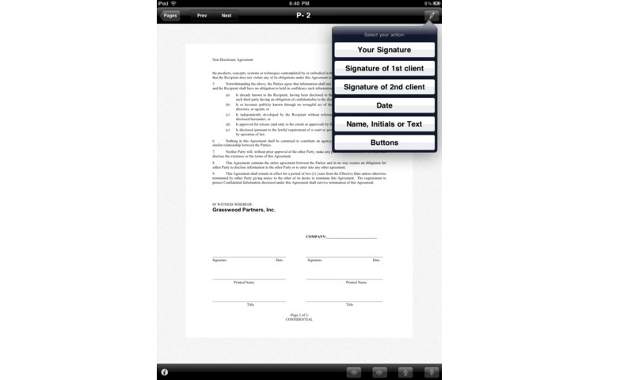 The application also features Dropbox and other cloud based storage services for saving and sharing documents. Users can store their personal information and the application will automatically fill in the desired fields just like the auto fill done by a web browser for a web page.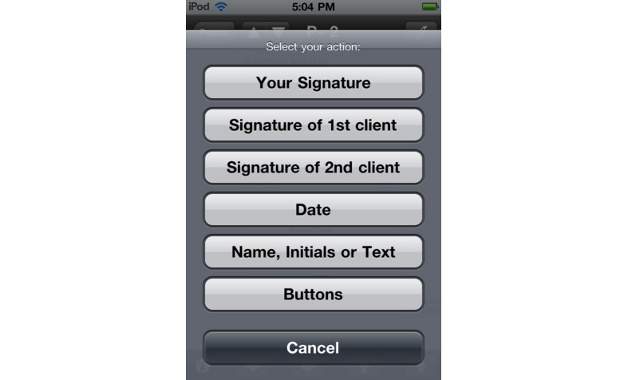 Easy Sign is free of cost for editing up to three documents. Users can purchase more access at prices that vary with the number of documents one buys. Unlimited usage costs about Rs 500.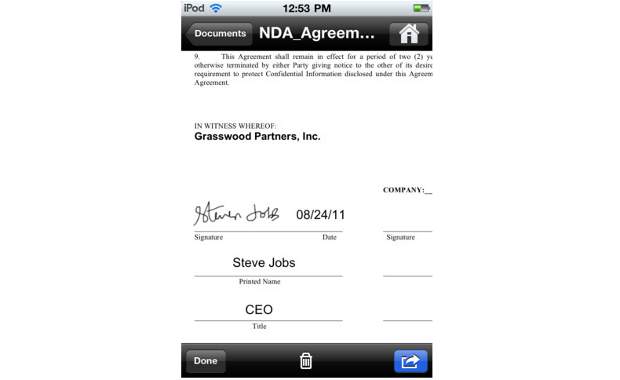 The application can be downloaded directly on devices from the iTunes store or through the computer via this link.