Popular language learning app Duolingo has launched a Hindi language course for English-speaking folks on its website with its iOS and Android app soon to catch up on the latest addition. The course will focus o teaching users ways to converse in Hindi rather than a formal way of communication, having been under development for over a year now.
According to The Washington Post, Hindi is the second most spoken language in the world with over 600 million users recorded back in 2015. With India being one of their biggest markets worldwide, Duolingo currently has 10.1 million Indian users of which 8.6 million people learn English from Hindi. Thus, launching a Hindi course made sense for the app, with contributors from USA, UK and India.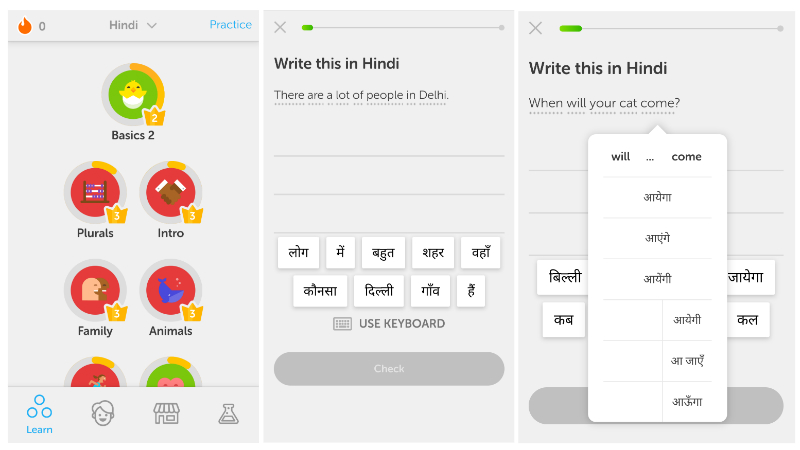 In its official statement, Duolingo says that its latest update will help you (English speakers) "converse with folks in Delhi on your next trip to India, navigate your way to the Taj Mahal in Agra, and watch famous Bollywood movies". Lead Creator, Kanan Gupta says "Our choice of vocabulary is common Hindi-Urdu words, for example: we chose ज़्यादा (zyada) over अधिक (adhik) as the main translation for 'more'".
Being the first Indian script to be taught through its platform, Duolingo acknowledges that it'll need to tackle the issue when teaching compounded characters in Devanagari script. The course will help English speakers start with basic vowels and consonants before starting to teach learners how new letters are formed by combining two different letters in the Hindi alphabet system.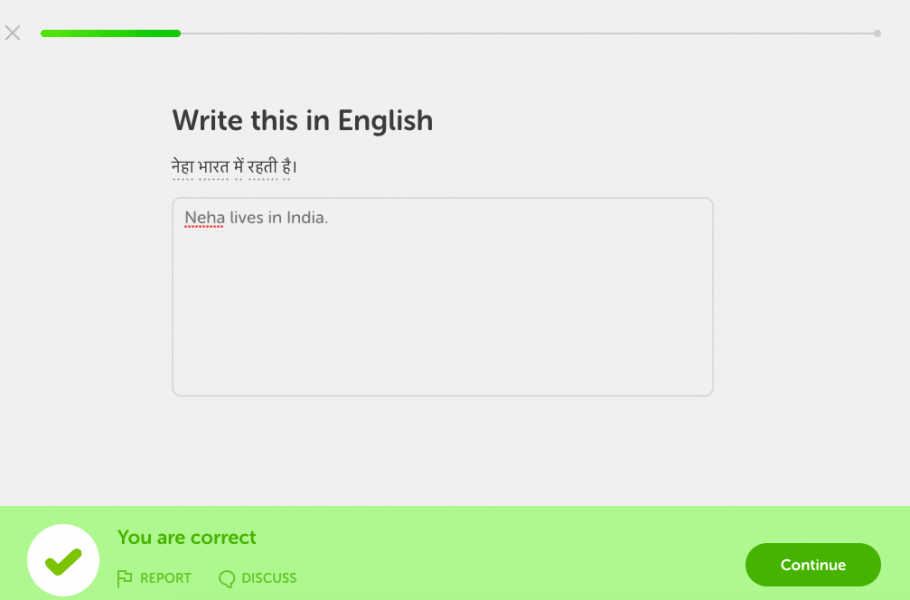 While Hindi might certainly be a hit among the crowds, it needs to be seen how soon the company will integrate other Indian languages into the mix. Duolingo is currently working on English courses for Punjabi, Bengali, Tamil and Telugu users and it'll take time till there will be courses for English users to take up for these languages since the same would need some serious volunteering.