Cloud-based storage service Dropbox has pushed out an update for its official app for Android and has added a new Photos Tab features inside the app. The new Dropbox app has also a tweaked the user interface that makes it more photo-friendly.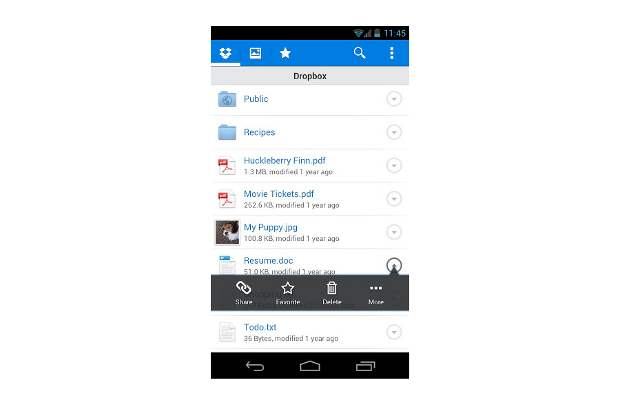 Dropbox for Android is competing with several other cloud based services including the Google Drive. However, Dropbox has introduced a tab for photos to check out the thumbnail of uploaded photos and videos. Tapping on the Photos tab will make the user appear like the photos-videos gallery app.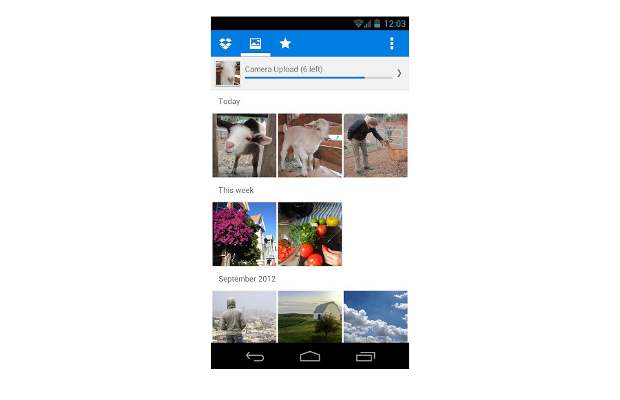 The upload option has been moved to the menu in the file browser. The update also brings several under the hood changes for the Dropbox App.