Popular cross platform internet browser, Dolphin has now made its debut on the BlackBerry PlayBook. The recent upgrade of the BlackBerry Playbook operating system has made it possible and now the tablet owners can expect many new and popular applications for their device.
The Dolphin browser for BlackBerry PlayBook comes with a host of new features that were already in its Android version.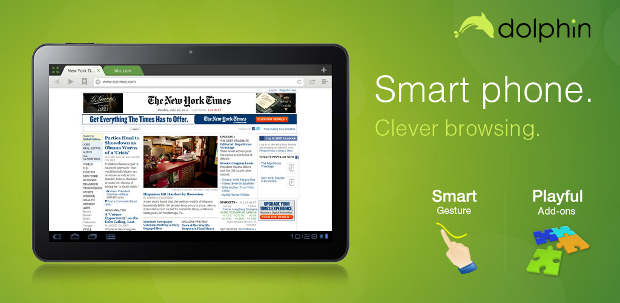 The Dolphin browser for PlayBook comes with the most sought after gesture based controls that let users control web using gestures on touch screens. Users need to learn a few basic gestures to control the browser and they never would require to touch the buttons ever again. Along with that the improvements in the gesture recognition engine have been done to the browser in order to make gesture recognition faster and more accurate.
Also, the browser comes with significant enhancements to Webzine feature as well. Apart from just some performance tune ups, the browser will now be showcasing 16 most popular Webzine channels directly on the home screen, making it easy to access on-demand content even quicker.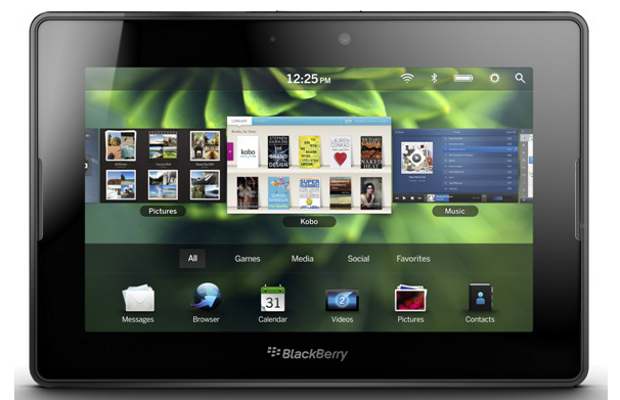 Dolphin browser's tabbed browsing has also been added in the new version which will also support sidebars that users can easily customise as per their need.
The Dolphin browser for BlackBerry PlayBook is available for download exclusively from the BlackBerry app world. Dolphin browser is a free application and is compatible with devices running BlackBerry Playbook OS 2.0 and above.