If you are a Motorola smartphone user you might have come across the first party accessory by Motorola known as Moto Mods. These are nothing but attachments that can be fastened onto the rear of your Moto smartphone to provide additional functionality. Currently, only a few Motorola smartphones are compatible with Moto Mods. These include the Moto Z, Moto Z Force, and the Moto Z Play and the Moto Z2 Force.
These mods magnetically clasp to the back of the phone with a definitive click and vibration. When connected the smartphone automatically detects it. The connection is established with the help of the 16 golden contact points that are present on the back of the phone above a contact strip. These transmit data and power between the Mods and the phone.
There are many Moto Mods available on the market. Here's a brief description of some Moto Mods.

Starting with the most useful accessory on our list. The Moto Turbopower Pack. The Moto Mod comes with a price tag of Rs 5,999, however, the brand has bundled the same mod with Moto Z2 Force. This is a 3,490 mAh battery that you can attach to your Moto smartphone. It has a separate USB-C port to charge the Pack. It also has a battery indicator.
You also have the Incipio's offGRIP Power Pack at Rs. 14,729. This adds another 2,220 mAh of battery power to your Motorola smartphone. The phone shows you how much battery life is remaining on the Power Pack separately. Something which is different from the Moto Turbopower is that this Power Pack has a special version which has wireless charging capabilities.One can charge the phone and the Mod wirelessly.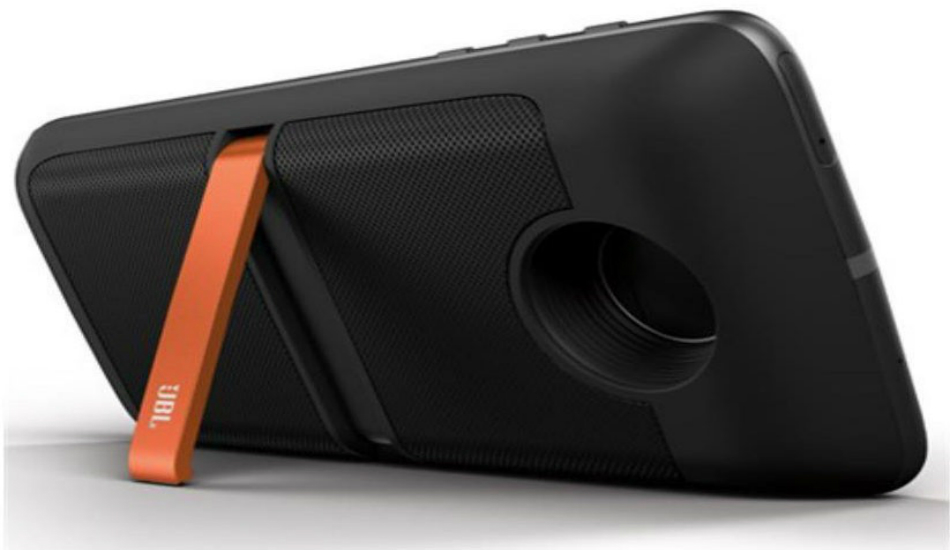 If you are serious about audio you can check out the JBL Soundboost 2 for Rs 6,999. This Moto Mod accessory gets you two 3-watt speakers on your smartphone. You can use it as a speakerphone with the help of the JBL companion app. With the app, you can also control the equalizer and enable surround sound. It is made from a splash-proof fabric. It also has a built-in kickstand. The speaker also has a 1000 mAh battery that prevents it from drawing power from your phone's internal battery and is rated for more than 10 hours of playback.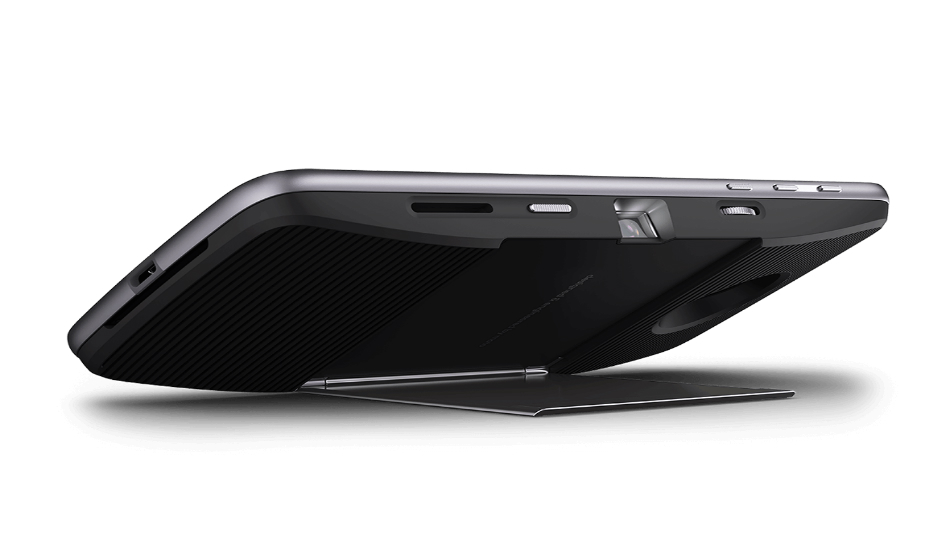 If you want to make your smartphone into a mini projector you could also have a look at the Moto Insta-Share Projector available for Rs. 15,000.According to Motorola, this pico projector is capable of projecting a 70-inch wide picture with the help of the metal kickstand present in the middle. There is a dial for focusing the image sharpness as well as a power button on the top edge. The projector is capable of 50 lumens of brightness with a resolution of 858×480. It also has a built-in loudspeaker.
Another good accessory is the Moto Style Shell. This is a new back panel for your Moto smartphone and gives your phone a new look along with additional grip.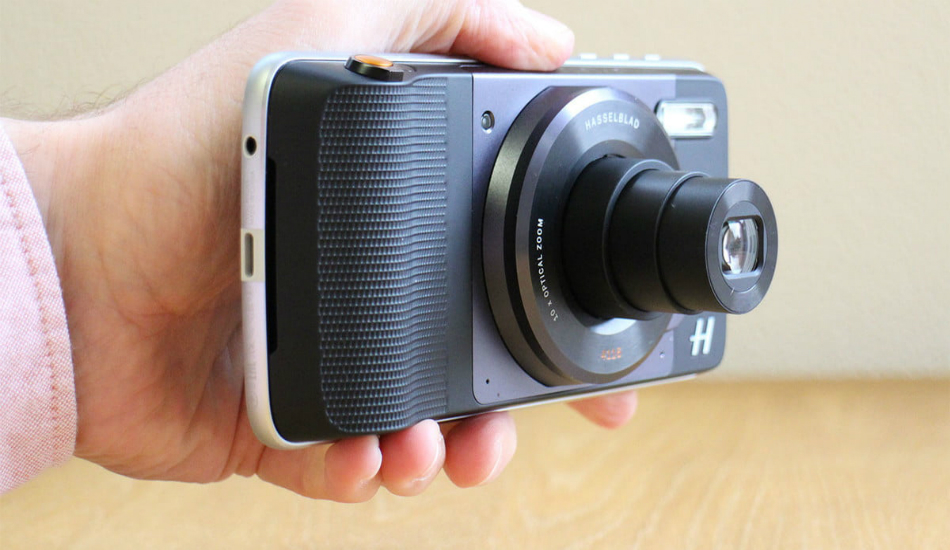 Our next Moto Mod accessory is made for the serious photographers. The Hasselblad True Zoom for Rs 19,999 is one of the expensive Moto Mod accessories available in the market. It promises superior camera performance with a 12-megapixel sensor coupled with a 10x optical zoom and Xenon flash. It can also capture videos in 1080p at 30fps. It has a physical shutter button and zoom controls. It also has built-in Optical Image Stabilization (OIS) along with Electronic Image Stabilization (EIS).
If you are a mobile gamer you have to check out the Moto Gamepad available for Rs. 8,956. This transforms your phone into a mobile gaming powerhouse. It adds two joysticks, a gamepad, a directional pad and a few other navigational buttons. It also has an integrated battery pack on the gamepad that can power it for 8 hours. At the back, it also has the illuminated red Legion symbol.
While some of you might find these accessories expensive and a gimmick it does offer some amazing functionality. If you already own a Motorola smartphone that supports these accessories and are looking for something that will increase your productivity on to go, these Mods are a great choice. But we suspect that it will be a real minority of users who will really value these mods. However, if you don't have a Motorola smartphone we feel it is not worth it to pick the Moto Z series over the Galaxies and iPhones available in the market just to accommodate these modular perks. This might become a more sensible option when more accessories are available along with more supported phones.
For some people, it makes more sense to get a smartphone of their choice and buy a separate speaker, battery, and camera.