Months after launching the Osmo Action Camera with dual-display announced, DJIhas now announced the Osmo Mobile 3 smartphone gimbal for a price of $119 (approx. Rs 8,400).
The successor to the DJI Osmo Mobile 2 comes with a foldable design and a 3-axis gimbal which makes it portable and usable however you move the device. The device offers a 3-axis stabilisation which reduces the chance of shaky videos and moves accordingly to the user's movements, thus delivering a smoother video.
While the Osmo Mobile 3 is portable, it does come with a 15-degree grip angle which allows it to be held for longer periods. It also has an elbow joint which can help users quickly switch between portrait and landscape orientation by taping the "mode" button thrice.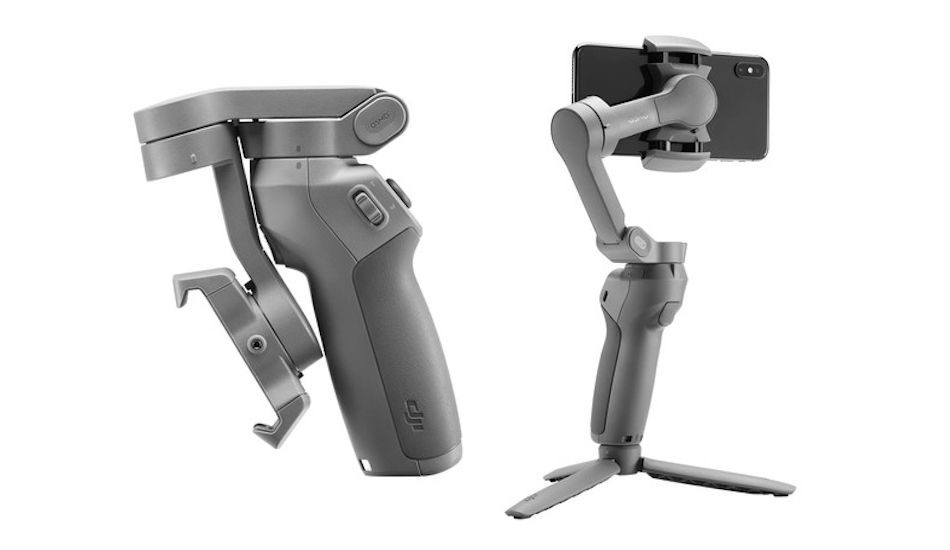 Connectivity option is provided through Bluetooth 5.0 and the device can be paired to the company's DJI Mimo app to access features like digital zoom, face-tracking for focus and centring the camera. The Osmo Mobile 3 comes with a 2,450mAh battery which lasts for up to 15 hours on a single charge. The device supports 10W charging through a USB Type-C port.
As for functionalities, the DJI gimbal comes with ActiveTrack 3.0, Sport Mode, Story Mode and gesture controls. ActiveTrack 3.0 allows tracking fast-paced subjects while Story Mode offers short clips combined with music. The device also comes with Hyperlapse Hype and Timelapse modes along with 180-degree panorama support.
DJI Osmo Mobile 3 smartphone gimbal will be available for an asking price of $119 (approx. Rs 8,400). It weighs in at 405 grams and measures 157 × 130 × 46 mm when folded and 285 × 125 × 103 mm when unfolded.