The festival season is on, and the device makers are scrambling to launch newer devices to cash in on the festival spirit. However this makes it difficult for consumers to track what is the latest on offer.
Just to make it easier for our readers, we have prepared a list of tablets launched in the month of October so that you can make a fully informed choice.
HCL Me Tab X1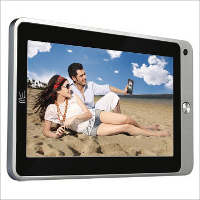 Priced at Rs 10,490, the tablet comes with Android OS 2.3, and Cortex A8 1Ghz processor. The X1 offers a 7 inch capacitive touchscreen with 800×480 pixel resolution. The tablet comes with a 2 megapixel back camera and 512 MB storage capacity with and internal memory of 4 GB which is expandable upto 32 GB.
One of the plus points of this tablet is HCL's wide service network, however there are certain things that are missing, including SIM slot (data card connectivity is available), back camera, and Bluetooth. Also missing is the Android market app, however you can add that if you so wish to.
We had earlier done a hands on review of HCL Me Tab X1 which can go through for further details.
Milagrow TabTop PC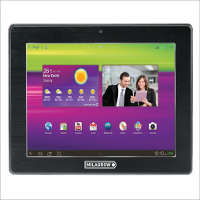 The tablet runs on the Android 2.3.1 Gingerbread operating system and will be sold at a price of Rs 25,000 and Rs 29,500 for the 16GB and the 32GB model respectively.
The tablet is powered by a 1.2 GHz A2918 cortex processor coupled with 1GB DDR 3 (latest in RAM technology). You get a choice of 16GB and 32GB of internal memory.
Other functions include WiFi, Bluetooth, LAN connectivity and a built-in 3G module. It also has 2 USB slots, HDMI port and SD card port. The device has a 5000mAh battery which the company claims will provide up to 10 hours of battery life.
Additionally, the TapTopPC comes with dual cameras (a front facing and a rear camera) and has Live TV capability. While the tablet is feature rich, availability is limited right now and the quality of the product is still not known to us.
IdeaPad K1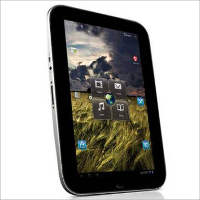 This Android 3.1 Honeycomb tablet is aimed at the casual user and comes with a 10 inch capacitive touch display. It uses Nvidia Tegra 2 dual core ARM Cortex A9 processor clocked at 1.0 Ghz, and has 3G, Bluetooth, WiFi connectivity options.
It also comes integrated with 2 megapixel front camera and a 5 megapixel back mounted webcam. MicroSD card reader, mini HDMI connector and optional docking port are also available.
Its capacitive touch screen also promises 10 point multi-touch functionality. The IdeaPad also will come preloaded with 40 apps which are specially customised for Indian users. The tablet weighs 0.75 kg and comes in four colour choices silver white, black, red and grey. It comes in two variants &#151 32 GB (3G) for a price of Rs 29,500 and 32 GB (WiFi) for Rs 33,990.
ThinkPad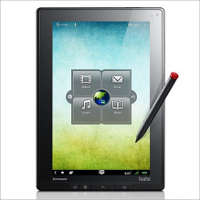 ThinkPad on the other hand is aimed at business users, this Lenovo tablet offers some corporate friendly features such as Computrace which can find the tablet if it is lost or stolen and users can even remotely freeze the device or delete all the data if it can't be recovered. It also comes with Citrix Receiver which allows the tablet to remotely access PC desktops and use the applications as if they were running natively.
This 10.1 inch tablet comes with NVIDIA Tegra 2 dual-core mobile processor with built-in Adobe Flash Player, and Android 3.1 operating system.
ThinkPad Tablet comes with full-size USB port, SD card slot and mini-HDMI for connecting to external projectors and displays, as well as an optional Keyboard Folio Case with optical TrackPoint and digitizer pen.
Offering a 10.1 WXGA (1280×800) display, the ThinkPad tablet comes with scratch-resistant Corning Gorilla Glass.
The ThinkPad Tablet allows users to view and edit Microsoft Office documents with the preloaded Documents to Go app by DataViz. With WiFi connectivity, 2 GB of free cloud storage, a standard size USB port and SD Card Reader and Lenovo's unique file copy utility, sharing media files and documents with other people and electronic devices is easy. Users can keep in touch with friends and business contacts using Lenovo's exclusive SocialTouch app. It is available for around Rs 20,000 (probably your companies IT department will be in a better position to negotiate a price for you).
Spice MiTab Mi720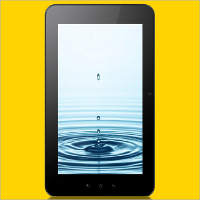 Priced competitively at Rs 12,990, this tablet comes with a 7 inch screen that uses capacitive touch technology offering an 800 x 480 resolution and is powered by Qualcomm Snapdragon 800 MHzTurbo processor. It is based on older Android 2.2, and supports HTML browsing and Adobe flash player.
The tablet comes with built-in 3G, WiFi, GPS and Bluetooth as well. A 2 megapixel camera is at rear and a VGA at the front for video calling.Other features include voice call for phone calls from tablet by pairing a Bluetooth headset or with the inbuilt loud speaker. MiTab supports up to 32 GB expandable memory which allows you to save multiple files.
Fly Vision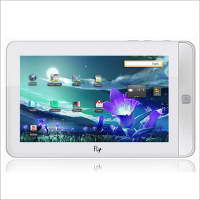 This tablet from Fly Mobile, called the 'Fly Vision' is priced at Rs 7,299.It has a 7 inch TFT LCD touchscreen with a resolution of 800×480 pixels. It runs on Android 2.2 Froyo OS and features a 600 MHz Rockchip 2818 chipset processor and 256 MB of RAM.
It uses a 4000 mAh battery that, according to the company, provides 6 hours of continues operation. This Android tablet also houses an external memory slot which can accommodate a 16 GB micro SD card. There is a 1.3 megapixel camera as well.
Fly Vision is enabled with connectivity functions like Bluetooth, WiFi and 3G. Additionally, the tablet comes with a SIM card slot where the user can make voice calls and use data for browsing. The tablet can play HD videos, comes with a pre-installed MS Office and utility tools.
Beetel Magiq II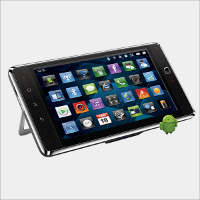 Beetel has now introduced a new Android tablet in India. Called Magiq II, the new tablet is meant to replace the original Magiq tablet, which was launched in India two months ago.
Magiq II features a 768 MHz (Qualcomm Snapdragon) chip instead of the earlier 1 GHz unit. It's got a rather small 2200 mAh battery and also offers 3G connectivity and WiFi. This new tablet will not have internal memory either, which was 8 GB in the earlier version, and buyers will instead get an 8 GB SD card free. The tablet is priced at Rs 9,799.
iBerry BT07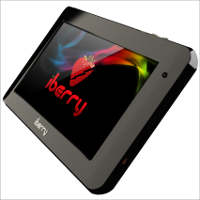 This 7 inch Android 2.3 based tablet with a price tag of Rs 6,990 comes with 1.2 Ghz ARM Cortex A8 processor, 512 MB DDR2 RAM, 4 GB in built storage, HDMI output and 3G USB modem support.
The 7 inch display will feature an 800 x 480 pixel resolution and a resistive touch based input system. For enhanced web experience, the device will feature Flash 10.3 support and for better gaming support it will has a Gyro based motion sensor and OpenGL ES 2.0 as well.
iBerry BT10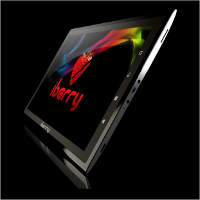 The 10 inch BT10 tablet is based on Android 2.3 Gingerbread and also features a 1.2 Ghz processor, 3G / 2G SIM support, 6 point capacitive touch based display with a 1024 x 600 pixel resolution, 512 MB DDR2 RAM, 4 GB in-built storage and HDMI output.
The BT10 also gets Flash 10.3 support for web browsing and video streaming. For better gaming support it will have a Gyro based motion sensor and OpenGL ES 2.0 as well.
Both the iBerry devices are capable of handling up to 32 GB of expandable memory via Micro SD cards. Also the devices will get a mini USB on the go port support that will allow them to connect devices such as pen drives and other peripherals to the tablet without any problems.
What are the other options
There are several tablets in the market, including cheaper ones like Reliance 3G tab, MSI Enjoy 7 and 10 and Viewsonic Viewpad. The costlier ones from Acer (Iconia), Samsung Galaxy 7, 8.9 and 10 (screen sizes) and Apple iPad 2 are all available for you to choose from.