Digivive, a mobile value added services company, has launched nexGTv, an application that provides users access to live TV channels and video on demand on mobile.
The free app, which is available for all major mobile operating systems, offers a range of national and regional channels which include news, entertainment, devotional, music and movies.
GD Singh, executive director, Digivive Services, said, "With nexGTv we bring Live TV and video on demand to customers on the go. With nexGTv our customers can catch up on latest news and entertainment on their mobile devices wherever and whenever they want to."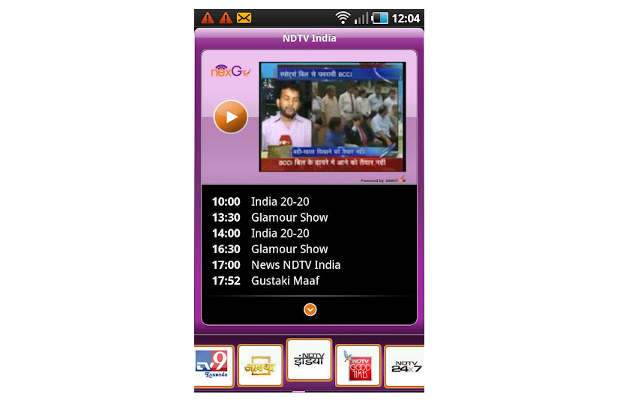 Rohit Sawhney, senior vice president of operations, further added "With close to a million downloads already, the product offers high quality live TV and video viewing
experience on both 2G and 3G networks, and supports all popular mobile device platforms like Symbian, Android, BlackBerry etc."
Some of the features of the app include full screen viewing, fast channels launch and switching, integrated EPG TV guide, delete channels and interactive on-screen controls, picture in picture mode, brightness control, volume control and adaptive bit-rate streaming."
NexGTv also offers a range of TV channels and movie offerings.
Live TV channels include STAR TV Bouquet, Aaj Tak, DD, India TV, CNEB, Fashion One, Aastha, NDTV 24X7, NDTV Profit , NDTV Goodtimes, etc.
Video on demand offers BR Chopra's Mahabharat series, movies and short movies. Short movies are full length movies edited to 20 minutes.