Digitek, a brand known for making photographic and smartphone accessories, has today introduced a 3 Axis Smartphone Gimbal Stabilizer in India. The device comes with a price tag of Rs 10,995 and it is available on Amazon and mobile accessories outlets across the country.
The stabilizer comes with a variety of features that is flexible and convenient to use. The stabilizer operates in three versatile modes including pan & tilt follow mode, pan following mode and lock mode. The company further claims that the when the device is used with the application, that is available on both Android and iOS, users can try different modes like face tracking, time lapse functions, smart object track, panorama shooting and zoom control among others.
The device comes with in-use charging functionality, which simply means that it can be used even when it is charging. The Power On/Off touch button also features an option to switch between the front and back lenses i.e. photo and video modes, with two and three clicks respectively.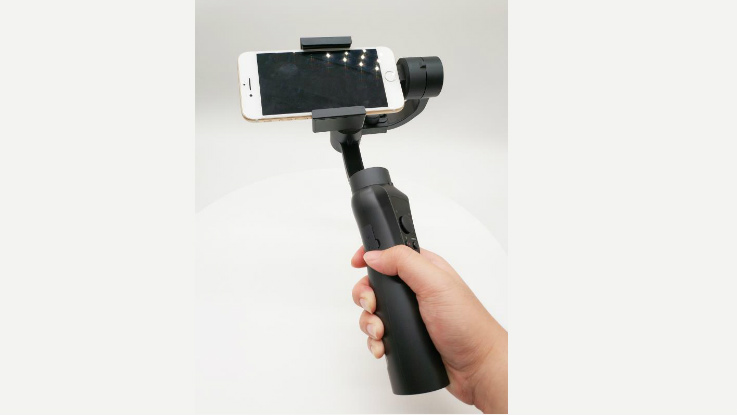 Users can connect the stabilizer with the smartphone via Bluetooth. There is a status indicator that signals the stabilizer and battery usage conditions and the action that the user needs to take. The company claims that the device has operational time of 12 hours and requires a charging time of 3 to 4 hours. The device comes with a joystick to facilitate smooth and exact movements of the gimbal.
Commenting on the launch of the 3 Axis Smartphone Gimbal Stabilizer, Amit Saraf, Managing Director IMS Mercantiles Pvt Ltd said: "Digitek stands for innovation and it's our constant endeavour to deliver products for our customers in the mobile accessories space, with an aim to enhance their quality of life, in every experience they engage in. The attractive 3 Axis Smartphone Gimbal Stabilizer is for everyone, whether artistic or not, to create a treasure trove of memories for their families and friends."