For millions of car and bike lovers all around the world, an application for the famous North American International Auto Show, which is popularly known as the Detroit Auto Show, has been launched for Android and iOS based devices.
Available for free, the official app provides all the news and information about the annual auto show that is taking place in Detroit (USA) from January 14-27.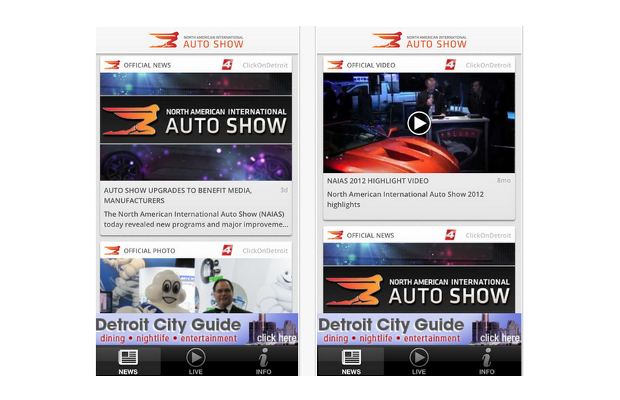 It is not just about news, you can see pictures, videos and even live coverage of the auto show just using the app.
Android device users can download the app from Google Play store while iOS users must visit iTunes app store.