At a time when most of the innovative products are launched in the US and European countries first, Indian users can now expect Dell products before their launch in Western markets.
Describing the company's emphasis on India and China, Amit Midha, president-China and South Asia, Dell, said, "The next one billion people to come onto the Internet will be from emerging countries, with the majority from the so-called BRIC countries (Brazil, Russia, India, China). These countries present tremendous growth and opportunity to Dell as a company."
Another Dell executive said in an interview to CNET that the US market is just not ready for an Android tablet just yet. The 10 inch Android tablet from Dell – Streak 10 Pro – will first be launched in China and not in the US. This is, however, not a new move from Dell, which has launched its handsets in India first before.
The reason?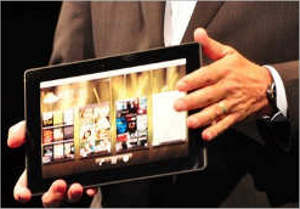 Apple has sold about 25 million iPads so far, whereas the Android tablet makers such as Motorola and Samsung have sold only a small fraction of this number. Motorola Xoom has shipped 250,000 tablets and Samsung has sold about one million tablets so far. Compared to other companies, Samsung tablets sold slightly better.
John Thode, vice president and manager of Dell's mobility business, told CNET, "This is not an either-or for us. This is a choice about where is the best place to take our story and avoids a bunch of the inhibitors and barriers to success that we've seen in the US market,"
The smaller tablet from Dell, the Streak 7, has been launched in the US and a hybrid tablet is also out there, but in the 10 inch tablet space, Apple clearly dominates and Dell does not intend to swim against the tide by launching its 10 inch tablet there first.