Datawind has finally decided to clear the paid orders of its first generation Aakash tablet.
"All the paid orders (for tablets with) resistive and capacitative (screens) without SIM will be cleared in next 10 days. But the ones that want tablet with SIM they will be cleared in the next 4 to 6 weeks," DataWind's chief executive officer Suneet Singh Tuli was quoted as saying by PTI.
Launched in October 2011, the first Aakash tablet has lowly specification like an 800 Mhz processor, 256 MB RAM, Android 2.3, 32 GB expandable memory etc. It was meant for students only but its commercial version was named as UbiSlate 7 which was being sold by the company for Rs 3,499.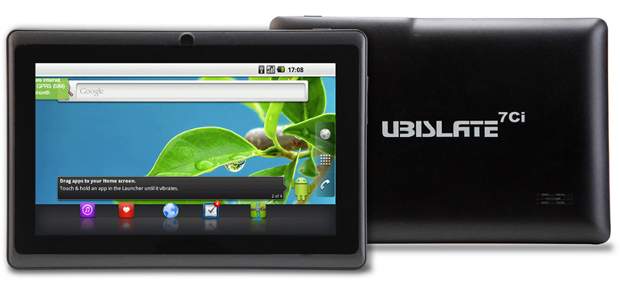 A new version of the UbiSlate, called UbiSlate 7+, was launched shortly after with SIM calling functionality for around same price. However, Datawind failed to deliver to all those who had booked these that time.
"It is only for those who have ordered in advance. For those who don't want to shift, we are supplying the same product. People who don't want to wait, we are refunding their money," Tuli was quoted further.
Now, the company has announced a new tablet, called Aakash II, which too is meant for students who can get it for Rs 1,130 only. There are three versions of the tablet – one with resistive screen which is called as the UbiSlate 7Ri, one with capacitive touchscreen which is called as the UbiSlate 7Ci and another called UbiSlate 7C+ with capacitive screen, GPRS and WiFi functionality.
The UbiSlate 7Ri and the UbiSlate 7Ci has only WiFi connectivity. The UbiSlate 7Ri, UbiSlate 7Ci and the UbiSlate 7C+ are priced at Rs 3,499, Rs 4,299 and Rs 4,999 respectively.
The Aakash II tablet arrives with 7-inch touchscreen display that supports 480×800 pixel resolution natively. This screen is capable of supporting 4-point multi-touch. Datawind has used a 1 GHz ARM Cortex-A8 mobile processor and 512 MB RAM to power the Android 4.0.3 Ice Cream Sandwich operating system of the tablet.
There is a front facing VGA camera to click images or initiate video chat. There is a 3.5 mm audio port to enjoy music on the same. On normal battery, the tablet offers about three hours of run time.