DataWind, the manufacturers of world's cheapest Android based tablets – the UbiSlate and the globally popular Aakash, has announced a range of accessories for the tablets. Apart from this the company Datawind has kept the prices of these accessories on the lower side as well.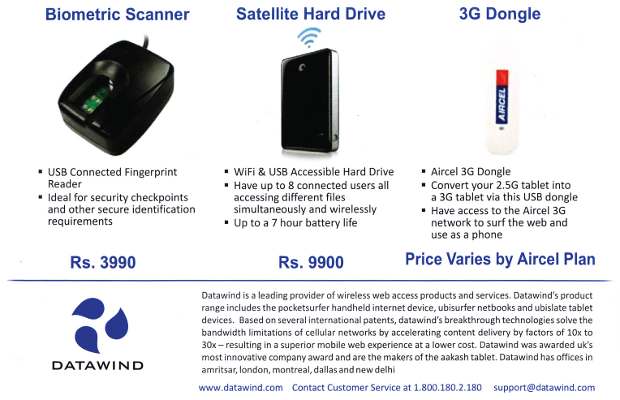 The company has announced a wide range of accessories that include screen protectors, dust covers, silicon covers, Neoprene pouches and sleeves starting at just Rs 45 going up to Rs 195 for soft Neoprene covers.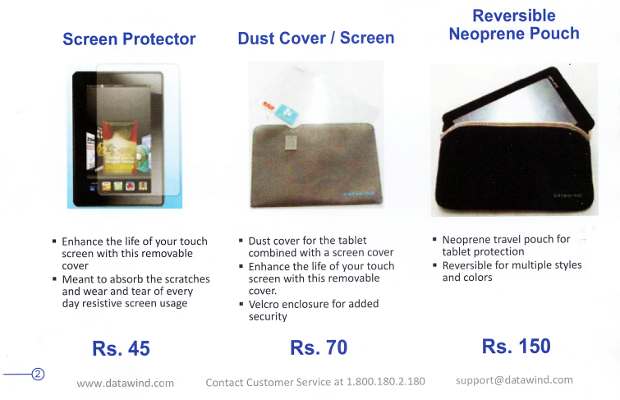 Along with that there's also a hard case for the UbiSlate that includes a mini keyboard as well which can be connected to the device via USB cable and is available for Rs 550 only. Along with cases and soft pouches that protect the device, the company has also announced a range of optional accessories that will definitely help users to maximize usability of the tablets.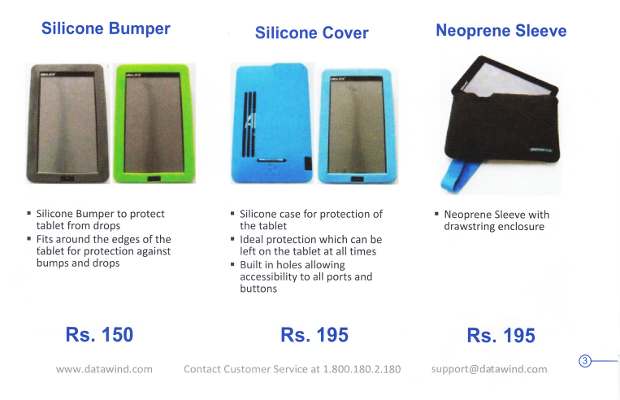 These include car charger that is available for Rs 295 and along with that a very unique external antenna for the device that can be used to improve the signal reception of the device if required, and is available for Rs 350.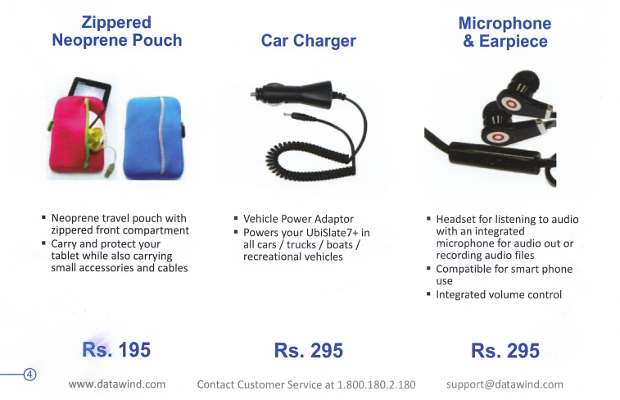 For greater battery backup time, DataWind is also offering few battery extenders out of which there is a solar powered one for environment lovers that charge the battery using solar energy.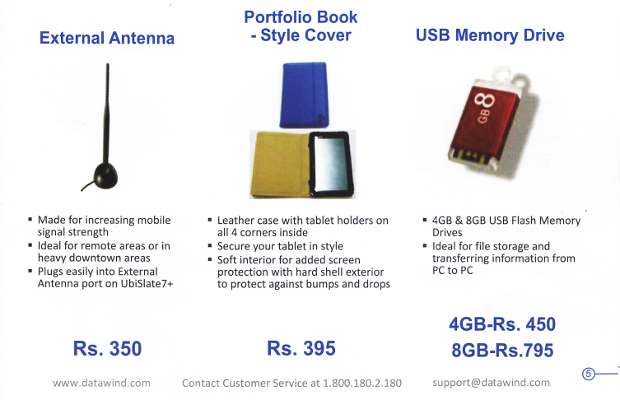 It is priced at Rs 550. Also there is a battery extender that can help users double up the battery life of the device with the additional power that this external battery pack offers for an additional Rs 795.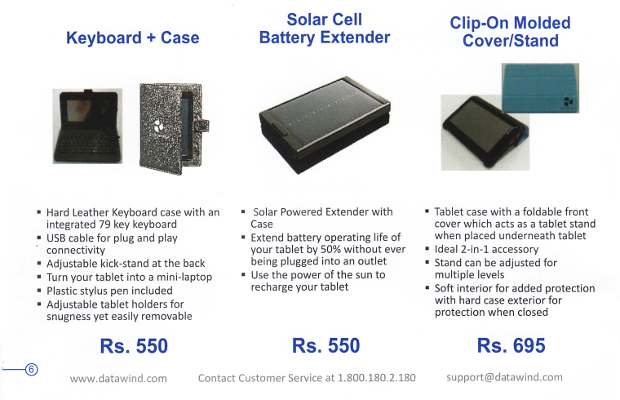 For entertainment lovers, DataWind has tied up with Seagate to offer their WiFi enabled Go Flex satellite portable 500 GB HDD (hard disk drive) for a subsidised price of Rs 10,000 whereas its available in the retail market for Rs 12,000. With the HDD, users can get additional 500 GB of storage plus the satellite is WiFi enabled and thus allows users to access content firm the drive without the need or use of wires.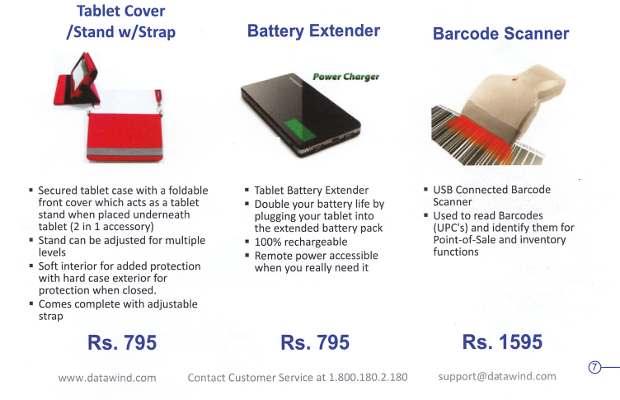 Although many accessories have been announced, at present DataWind is offering only the car charger and the portable case with keypad to the buyers but more accessories form the announced list will be made available soon to the users. These accessories can be purchased from the online store of DataWind only.