At its Computex 2019 keynote in Taipei, American semiconductor company AMD announced the world's first 7nm desktop CPU with the launch of its third-generation Ryzen CPUs alongside the Radeon RX 5000-series GPUs. The new range of Ryzen CPUs will start for $199 (approx. Rs 13,800).
Third Generation AMD Ryzen CPUs
Built on a 7nm process, the AMD has launched the Ryzen 9 family of processors with the top-end Ryzen 9 3900X features 12 cores and 24 threads with a power rating of 105W TDP. The high-end Ryzen 9 process it will have a base clock of 3.8 GHz and a boost clock of 4.6 GHz. In a Blender demo, AMD says the new 3900x finished about 18 percent more quickly than Intel's Core i9-9920x.
AMD also showed off the Ryzen 7 3700X and Ryzen 7 3800X CPUs, both featuring 8 cores and 16 threads. The 3700X manages to achieve a base speed of 3.6GHz and a boost speed of 4.4GHz while the 3800X comes with base and boost speeds of 3.9GHz and 4.5GHz respectively.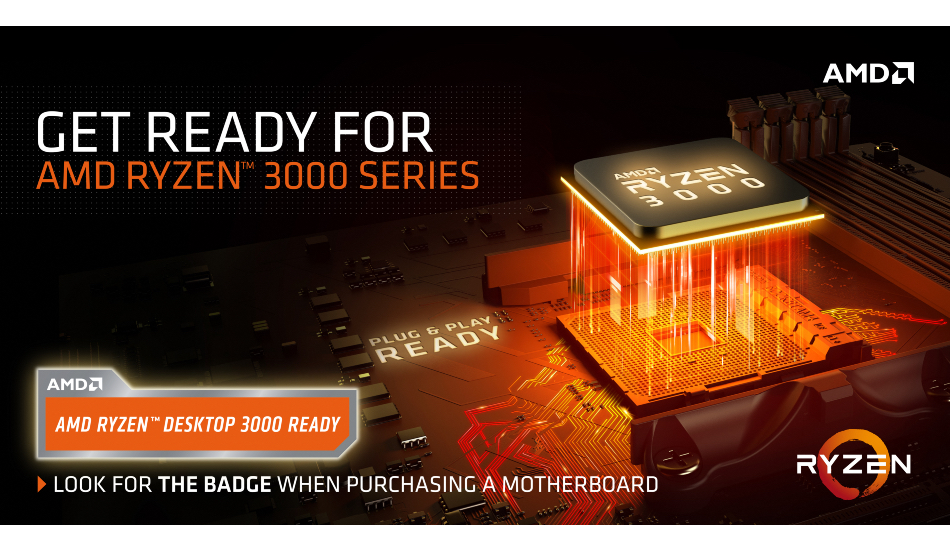 Starting prices for the Ryzen 3700x, Ryzen 3800x and Ryzen 3900x are $329 (approx. Rs 22,850), $399 (approx. Rs 27,700) and $499 (approx. Rs 34,650) respectively. There's also a low-end Ryzen 3600 with 6 cores and 12 threads which will start selling for $199 (approx. Rs 13,800).
AMD Radeon RX 5000 series Navi GPUs
At the same Computex 2019 event, AMD also took the wrappers off its first 7nm Navi consumer GPU's which will be labelled under Radeon RX 5000 series cards. The first graphics card to come inside the lineup is the Radeon RX 5700 which is AMD's take on Nvidia's mid-range GPUs like the RTX 2070.
The Navi series is powered by a new microarchitecture named as RDNA (or Radeon DNA) which replaces the existing GCN architecture. There's a new compute engine design with streamlined graphics and multi-level cache hierarchy that offers faster clock speeds at lower powers.
AMD says the Radeon RX 5700 cards are expected to go on sale in July.