French tech company Withings has introduced the Move and Move ECG analogue fitness watches, the latter of which will be able to record an ECG on demand to detect atrial fibrillation. The regular looking watch is the first watch to feature an inbuilt ECG monitor apart from Apple's Watch Series 4. The latest Withings watch will be available for a starting price of $69.95 (approx. Rs 4,900).
Speaking about the more expensive model, the Withings Move ECG is essentially an analogue watch which features fitness tracking features as well as an electrocardiogram (ECG) monitor. The watch will thus be able to track steps, calories burnt, pace, workouts and sleep patterns of users and also calculate several fitness specific measurements. The Move ECG comes with a battery life of 12 months, simply because it's an analogue watch.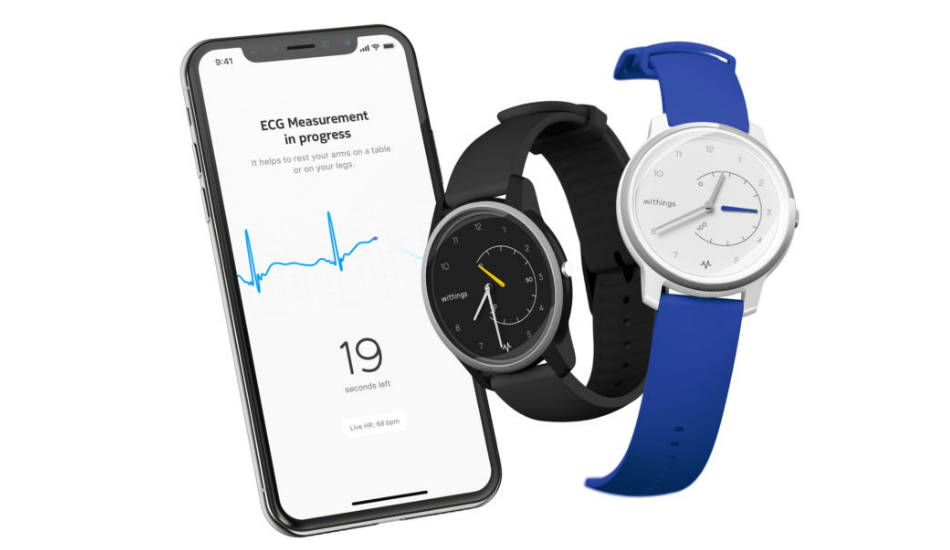 The highlight of the Move ECG is its inbuilt medical grade heart monitoring technology and its ECG on demand monitor which will be able to check a user's cardiovascular health and detect heart conditions like atrial fibrillation (AFib). The watch will be able to monitor heart health levels with the help of a simple gesture and makes use of three electrodes to ensure measurement accuracy. Move ECG needs a minimum of 30 seconds to complete an ECG recording and the readings are shared within the company's Health Mate app which identifies whether a heart is beating normally or is in AFib.
The Withings Move is just a stripped off version of the Withings Move ECG which, you guessed it, doesn't feature the inbuilt ECG feature. The Withings Move, however, comes with a longer battery life of 18 months and features a 38mm analogue watch which will also track your fitness workouts through the Health Mate app.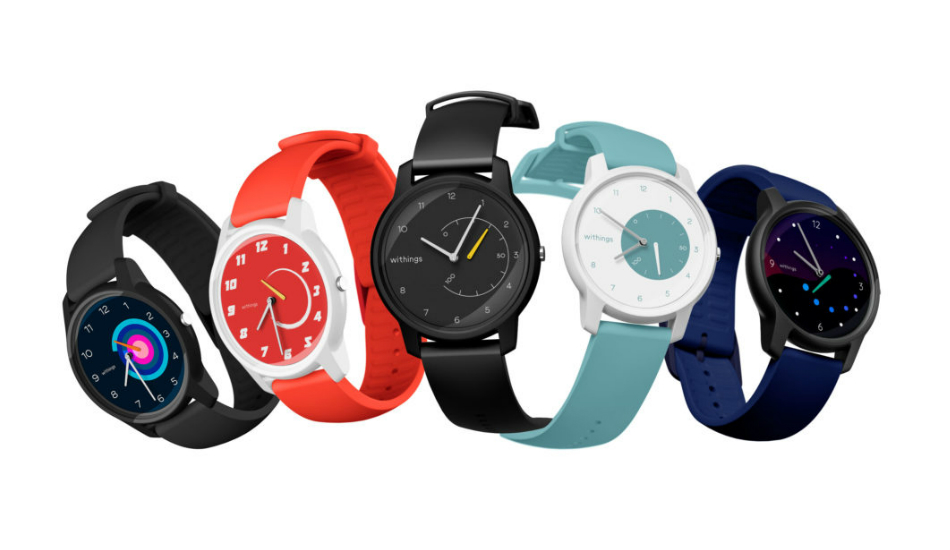 Both watches can be connected to smartphones through the Health Mate app on iOS and Android device and are compatible with third-party apps such as Apple Health or Google Fit. The Withings Move and Move ECG are both water resistant to up to 50 meters and feature automatic recognition of daily activities. There's a Smart Wake-up feature which will wake users with vibration alarms at the most optimal times during their sleep cycle.
The Withings Move and Withings Move ECG will be available from February 2019 for asking prices of $69.95 (approx. Rs 4,900) and $129.95 respectively (approx. Rs 9,200).