After announcing its new Thinkpad X1 products and display additions, Lenovo has now partnered with Google to unveil the Lenovo Smart Clock which comes with support for Google Assistant. The Lenovo Smart Clock is available at $79.99 (approx. Rs 5,600) starting spring 2019.
Being a smart home device, Lenovo Smart Clock supports voice and touch controls on an unobtrusive 4-inch IPS screen to perform tasks that are regularly carried out before and after sleep. The smart clock's compact size thus enables it to be positioned on a nightstand and blends into your home decor, thanks to its full fabric soft-touch cover.
The Lenovo Smart Clock now comes with Google Assistant which makes it easier for the user to set up sleep routines, display calendar events and also control other connected devices through voice commands. The device also comes with a full-size USB port for conveniently charging smartphones. The company has also partnered with over 1,000 brands to provide support for over 10,000 connected smart home products that can be controlled through the Smart Clock.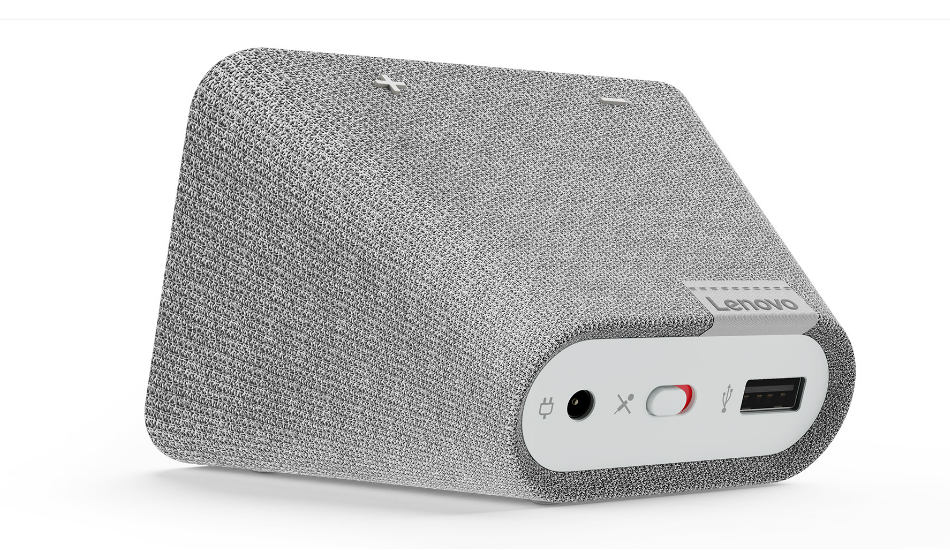 The Smart Clock also doubles up as a smart speaker which consists of a full-range 6W speaker and two passive radiators that can fill up a large bedroom. The speakers are tuned with Dolby's background noise reduction technology for enhanced radio listening and the smart clock will also play music, audiobooks, podcasts and radio across multiple devices in several rooms. The Lenovo Smart Clock also works with Chromecast, so users can stream TV shows and music on their TV or speakers with just their voice.
As for its Smart Clock functionality, Lenovo has included Google Assistant's gentle wake-up routine which sets the user's. Light to brighten and alarm volume to increase 3o minus prior to the scheduled wake time. Upon waking up, the Smart Clock will trigger the user's morning routine by announcing today's weather, reminders and the daily commute to work.
The Lenovo Smart Clock is available at $79.99 (approx. Rs 5,600) starting spring 2019.