Sony has announced a slew of products ranging from OLED TVs to new sound systems and more at the Consumer Electronics Show (CES) 2018. However, the major announcement comes with latest X900f series and A8F Bravia OLED series.
The brand did not reveal the pricing and availability, but the X900F and A8F BRAVIA OLED series will be on sale at Amazon, BestBuy and other authorized dealers in the US. Both the series also support Dolby Vision, which basically delivers higher brightness, higher contrast and more vibrant colours via Internet video services and HDMI.
Both the series are Android TV and comes loaded with Google Assistant. One can ask Google Assistant to play TV shows, movies, and more. One can also dim the lights and control connected devices while watching a movie for a better viewing experience. Further, both the series comes with hands-free control with Amazon-Alexa-enabled devices and Google Home. Sony's Android TV works with Amazon Alexa to play, pause, fast forward, and rewind.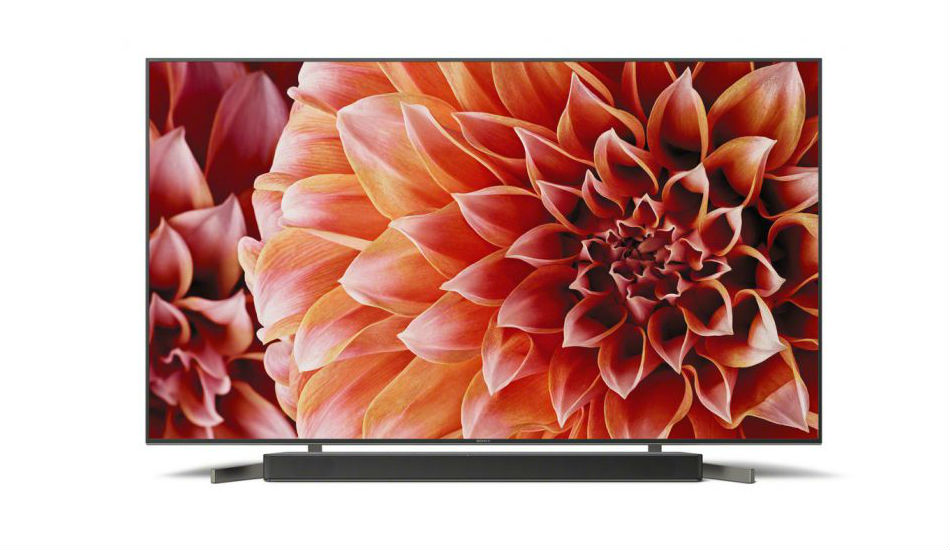 They also feature Trilumious display to enhance colour accuracy and it uses 4K X-Reality Pro to produce some noticeable details with a unique algorithm of reality creation database for any content, such as TV broadcasting, DVD, Blu-ray Disc, Internet video and digital photos.
A8F series
Starting with new A8F series, the company has incorporated Sony's 4K HDR picture Processor X1 Extreme and Acoustic Surface technology in the latest OLED TVs. The Acoustic Surface technology basically allows the entire screen resonates to allow unification of picture and sound. The TV also comes with 4K HDR Processor X1 Extreme that provides 4K HDR view experience by incorporating three new technologies including Object-based HDR remaster, Super Bit Mapping 4K HDR and Dual database processing. The television is available in 65-inch and 55-inch models.
X900F series
The X900F series are available in 85-inch, 75-inch, 65-inch, 55-inch and 49-inch models. The device features the same 4K HDR Processor X1 Extreme, found in A8F series. The TV also comes with X-tended Dynamic Range PRO 6x that enhances HDR and non-HDR content by boosting and dimming the backlight levels for each zone of the screen with a unique backlighting technology. It also features X-Motion Clarity. It keeps fast action smooth and clear. Moving images are precisely controlled to minimize blur.