Nuance Communications, a US-based multinational software developer that provides speech and imaging applications, has announced its latest innovation for Android devices at the Consumer Electronics Show in Las Vegas, USA.



Named Dragon Go, the service allows users to access mobile content simply by using their voice from over 200 trusted and reliable sources that include AccuWeather, Ask.com, Bing, Dictionary.com, ESPN, Facebook, Twitter and Wikipedia, to name a few.
The software application searches local as well as international data on the basis of what users say. Dragon Go combines learning and innovations from Nuance's Dragon voice recognition and linguistics engine to make speech recognition simpler and more accurate, thereby providing better support than many existing applications available today.
Dragon Go has been launched internationally as of now, but it will soon make its way for the Indian audience.
###PAGE###
Sources familiar with the development had told The Mobile Indian, "We are ready with a new speech recognition application for the Indian market and will be launching it soon." Sources further added that this application will not be just a replica of the international version but will be fully optimised and trained to understand Indian accents, which will be a great leap for any speech recognition software.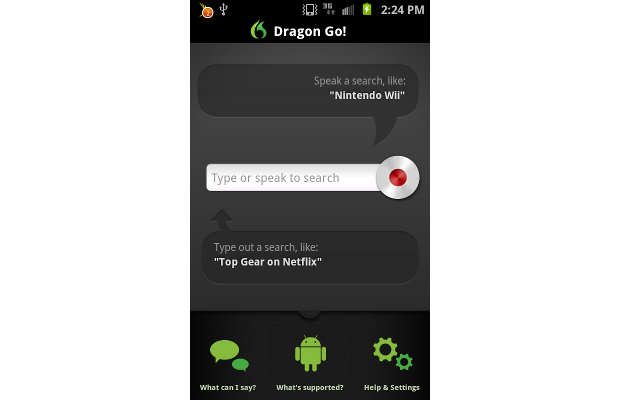 Nuance had some time back released its Dragon naturally speaking software. The app helps users create emails, documents and spreadsheets. Users are just required to talk to their mobile device, and the software converts speech to text. As per the user's requirement, voice can be converted to SMS, email or any other text document.
Although there has been no information on Dragon Go's price, we hope that it will carry a user friendly price tag to be used on a larger scale.