The elusive Aakash tablet, which is hailed as the cheapest Android tablet so far, is finally available for purchase.
Deals and You, a pan India online retailer, has started selling the UBiSlate 7, the retail version of the Aakash tablet. Users can get the UbiSlate 7 tablet for Rs 2,999. The website is also offering free shipping of the product which is available through cash on delivery option as well for most states.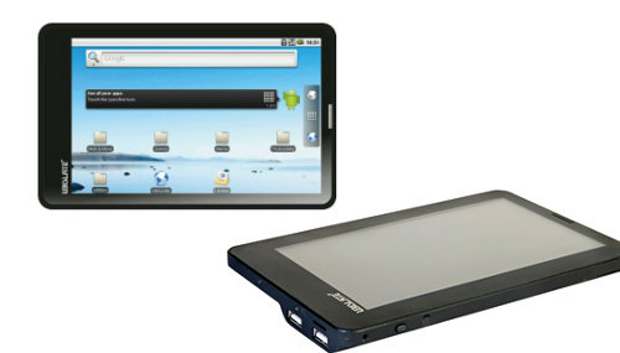 It is to be noted that DataWind, the maker of the UbiSlate 7 tablet, started its online booking in the later half of last year. However, it failed to make it available to the thousands of people who had booked it online. The Mobile Indian had also received hundreds of calls regarding the availability of the tablet.
The UbiSlate 7+ tablet features an 800 MHz processor with an integrated display processor. In terms of Android requirement, the 800 MHz processor is like a little more than the bare minimum configuration you can have to run a device. The processor is coupled with 256 MB RAM which is again the bare minimum in terms of configuration.
###PAGE###
Though the bare minimum hardware manages to provide a decent performance, no multi tasking is possible as the tablet has the older Android 2.2 Froyo operating system.
In order to make it cheap, DataWind has fitted a resistive touchscreen on the tablet. The screen size of the display is a standard 7 inch that features an 800 x 480 pixel resolution.
The UbiSlate 7 has SIM calling facility along with WiFi and USB dongle provision. Also, users can connect 3G data dongles for faster internet access as well.
This makes absolute sense for anyone and everyone to grab the tablet before the stocks run out as there is no word from DataWind yet for those who prebooked the UbiSlate 7.