Bump, the wireless data sharing software app, has been quite popular on both the Android and iOS platforms because of its features and utility. Now the creators of Bump have announced yet another nifty feature for the Android app which allows users to transfer files including videos, documents, spreadsheets, presentations, files, etc between devices.
The earlier functionality Bump app allowed users to transfer contacts, photos and even app recommendations among devices which had Bump installed on them. With the new file transfer functionality users can share almost any files with friends and family, all they need to do is just simply tap/bump two Android devices with Bump installed on them and the data will be moved between them.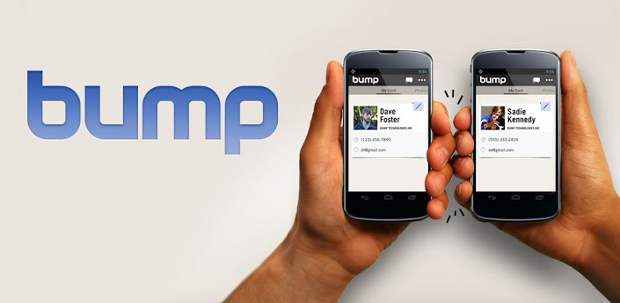 Bump developers have also added the functionality to transfer pictures from the Android based devices to a desktop web browser directly. All one has to do is open its website (http://bu.mp) on PC. Then open up the Bump on Android app, select the photos you wish to transfer and gently bump your phone on the keyboard's spacebar of PC. Currently this method works on Safari, Chrome and Firefox web browsers.
Interested users can get the new upgrade of if they are not using bump till now they can install it via the Google play store and bump their way through data transfers.