The makers of the Carrier IQ have defended the key logging software which has become notorious recently.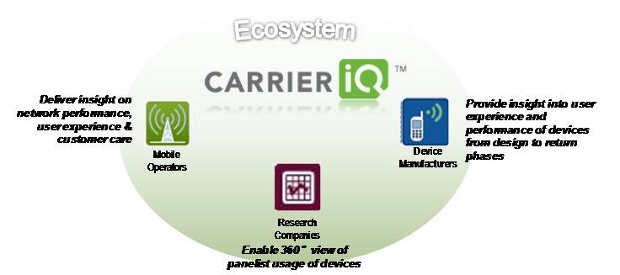 Carrier IQ software keeps track of performance of the network so that both the network operators can keep a track of the network quality thereby allowing them to render better services to their customers. But recently it was discovered that the software was also recording keystrokes when users type something on their mobile phones. It also recorded SMSes and phone calls.
The company which makes the software has now defended the Carrier IQ. In a report, it said that the software was never meant to record keystrokes or SMSes or calls and that the problem is due to some bug that came alive on few handsets.
"Our investigation of Trevor Eckhart's video indicates that location, key presses, SMS and other information appears in log files as a result of debug messages from pre-production handset manufacturer software. Specifically it appears that the handset manufacturer software's debug capabilities remained "switched on" in devices sold to consumers," Carrier IQ's makers said.
The company has promised that the bug will be dealt in timely manner but no finite timeline for doing so has been shared as of now. But we hope that this problem is rectified soon enough. For those who want to remove Carrier IQ from their Android powered devices can get the details here.
Image Courtesy: Forbes