A week after discontinuing five long-term, data-only prepaid plans, BSNL has introduced a new prepaid plan for a price of Rs 599. The Rs 599 Prepaid Plan provides users with unlimited voice calling for 180 days and sits somewhere between the recently launched Rs 349 prepaid plan and Rs 666 prepaid plan.
The latest BSNL Rs 599 prepaid plan comes as a move to replace the recently terminated Rs 549 recharge plan. The 'Plan 599', as its aptly called, offers users half a year of validity and its available as a validity extension or for plan migration. For a period of 180 days, customers will be able to enjoy free local, STD and roaming calls except to Mumbai and Delhi circles.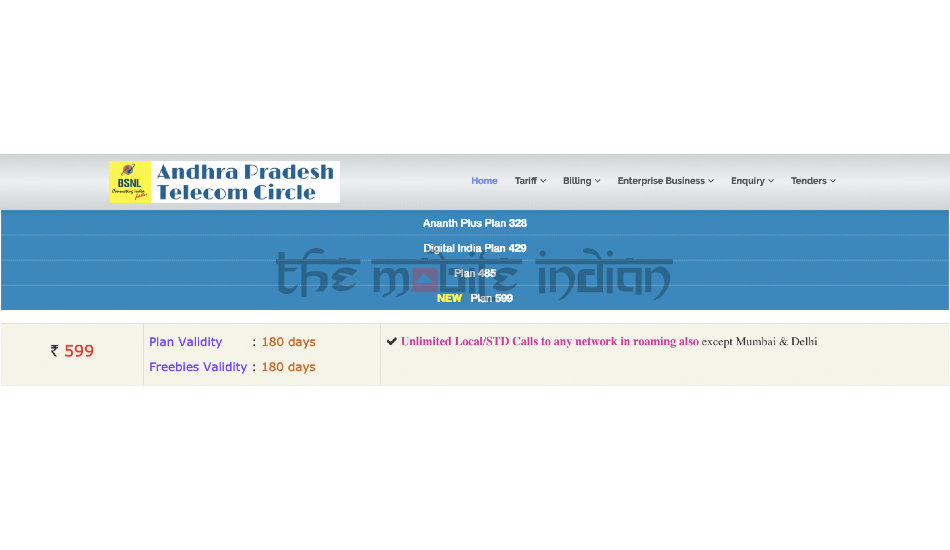 The newly launched Rs 599 plan is now available only in Telangana and Andhra Pradesh but we can expect it to come to other circles considering that BSNL is yet to match other operators on long-term offerings. The Rs 599 prepaid plan now sits between the Rs 349 prepaid plan and Rs 666 prepaid plan, both of which were launched last month.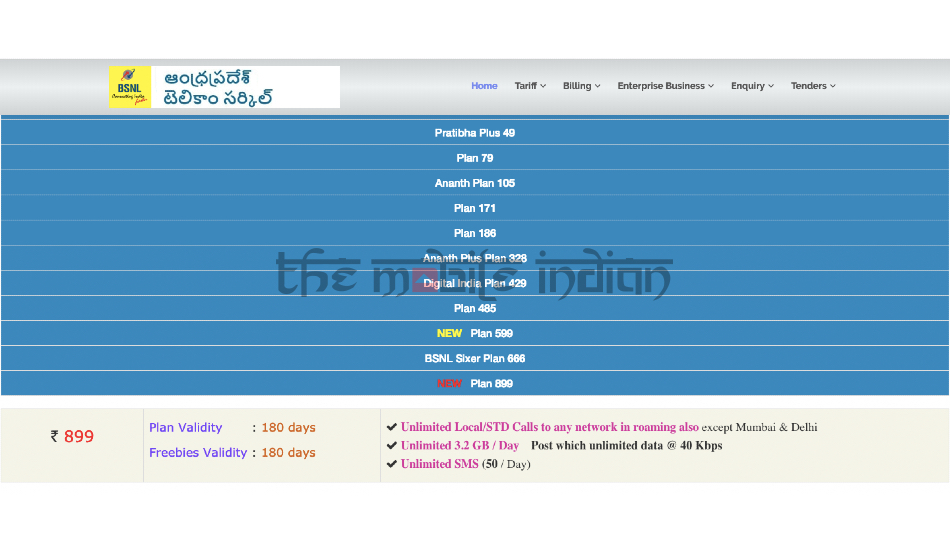 The state-run operator has also revised the Rs 899 prepaid plan which was launched at the start of this year with 270GB data and unlimited calling, valid for 181 days. While the revised Rs 899 plan still offers unlimited local/ STD/ roaming voice calls to any network (except Mumbai and New Delhi), the new offerings have been upgraded to 3.2GB data per day for 180 days which amount to a total of 576GB of data during the course of 180 days.