Research In Motion (RIM) has released a new beta build of the BlackBerry Tablet OS 2.0 for developers of PlayBook tablet.
The new BlackBerry Tablet OS 2.0.0.7111 arrives without specific set of release notes and the most obviously noticeable feature was the Predictive text. Other cool features included in the beta build are yet to be discovered.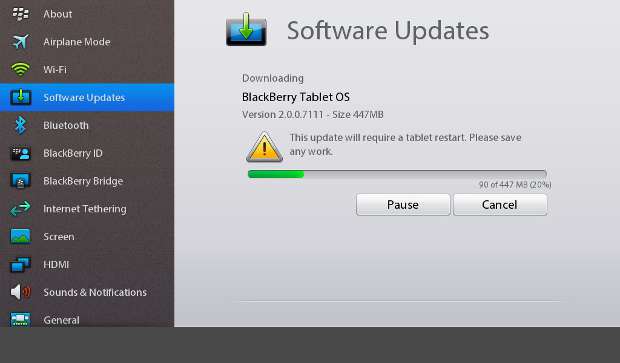 RIM had previewed the BlackBerry Tablet OS v2.0 at the Consumer Electronics Show 2012 in Las Vegas (USA) last week. Supposedly, the same BlackBerry Tablet OS 2.0.0.7111 is now being seeded to the PlayBook developers and enthusiasts. This beta build is available only to those who have registered for the PlayBook for Beta access.
###PAGE###
The PlayBook owners can register their device and download the beta build to check out the new features that are deemed to come with the major update. Most awaited aspect of this new OS is its ability to run Android apps on the tablet. RIM executives, however, clarified that users won't be able switch between Android apps and BlackBerry apps easily. That means Android apps won't run like native BlackBerry apps on the tablet.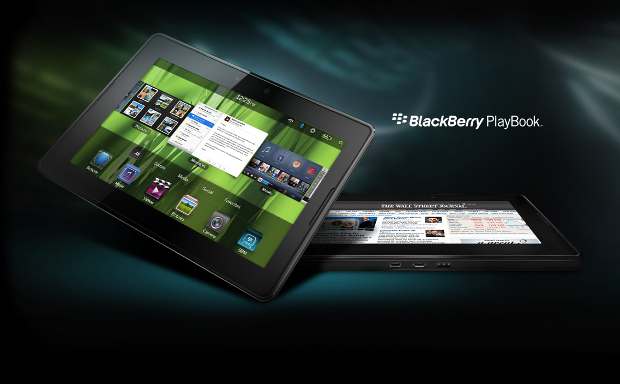 The new OS comes with a new swipe gesture that closes the thumbnails of all previously opened apps. Nonetheless, there are several other user interface improvements and the performance boost that are still to be explored.
However, several apps might crash and there is no sign of video chat even in this build. Also do note that if you are registering at the PlayBook for Beta access, then backup your data on PlayBook before installing the update.