BlackBerry is rumored to launch yet another full touchscreen smartphone with BlackBerry 10 operating system, dubbed as the BlackBerry A10 Aristo, sometime soon. The BlackBerry A10 codenamed Aristo smartphone will be company's attempt to join the 5-inch display bearing smartphone race. The CrackBerry Forums now carried a post with renders of the BlackBerry A10 hinting that the device will feature aluminum body and removable back cover.
As per the renders, in the BlackBerry A10 Aristo smartphone, the SIM card and the memory card slots are located at the sides. The BlackBerry A10 is rumored to feature 5-inch Super Amoled display quad-core Qualcomm Snapdragon mobile processor and 2 GB RAM. This smartphone will come with BlackBerry 10.2 OS version running on it. So far, no features of the BlackBerry 10.2 OS have been revealed.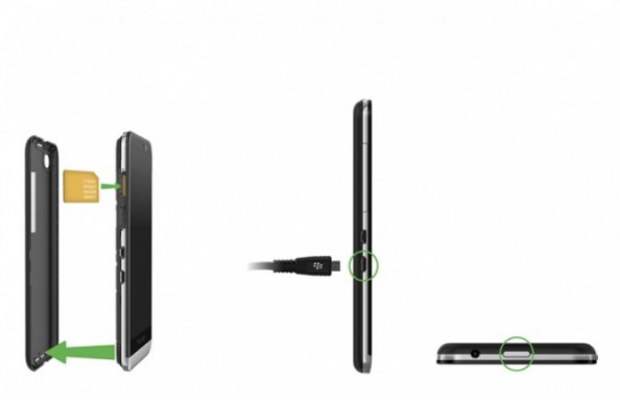 BlackBerry A10 specifications leaked last year hinted 4.65-inch OCTA Glass OLED display with 720p HD resolution. However, this was just at the premature planning stage. Recently leaked images of the Aristo do show large screen display but the exact size cannot be determined.
The removable back cover also hints a removable battery and several users will be relieved to know that.