Nothing signals the onset of the festival season in India like the sudden launch of offers on consumer durables and appliances. With consumers almost programmed to value seekers in these categories, people frequently postpone purchase decisions to wait for this 'sale' season.
Firms also acknowledge that the best part about festive sales is that the consumer is pretty much a certainty to buy, having already planned, and is far more likely to be quality focused and not just price-centric, unlike the sales during Republic day, Independence day, etc which see a lot of impulse buying driven by 'deals'.
The Ecommerce bandwagon has started making a serious impact in this category now, and like everything else, once, or even twice a year sales are never enough to keep the larger portals going. In their rush to drive revenues, and keep their users engaged and coming back for more, sales on these portals have increased in their frequency as well as the type of offers to make them ever more attractive, and finally, a serious alternative to offline sales. For make no mistake, till 2016, offline sales were still, and are, the overwhelming priority for manufacturers. It is only since late last year, when brands like BPL, and now Sanyo and more started selling exclusively online through tie-ups with either of Amazon or Flipkart usually, that other manufacturers have also got serious about online.
While most of the stores carry out their end of the season sales (or festival sales for that matter), the local stores often hold back in these regards. Instead of discounts, they present attractive EMIs (easy monthly instalments) for their products.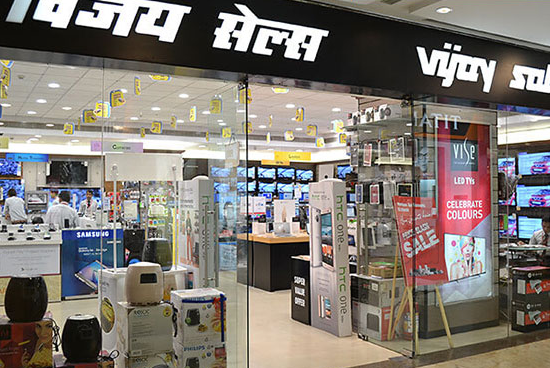 On the offline circuit, the most promising national ones are the big chain stores like Vijay Sales, or Vivek's in South India, where if you quote the online price, they will often try to match it. Or add on freebies like extended insurance, warranties, etc to close the deal. Often they conduct sales to clear out their stocks. Their summer sales are currently going on, and it is the best time to buy appliances like air conditioner, air coolers and refrigerators from them.
So, where to buy appliances from?
Undoubtedly, 2017 has seen a resurgence in focus and quality of offers from both Amazon and Flipkart. These two online markets dominate in white goods categories in India. Both compete against the other in roping in more customers, by offering attractive deals and discounts. Their sales practices are often almost the same. With both having a version of wallet services to provide this year, expect every scheme to have the usual benefit plus an extra wallet topping, in the form of a cash back or more. Amazon with its Amazon Pay balance and Flipkart with Phone pe.
Amazon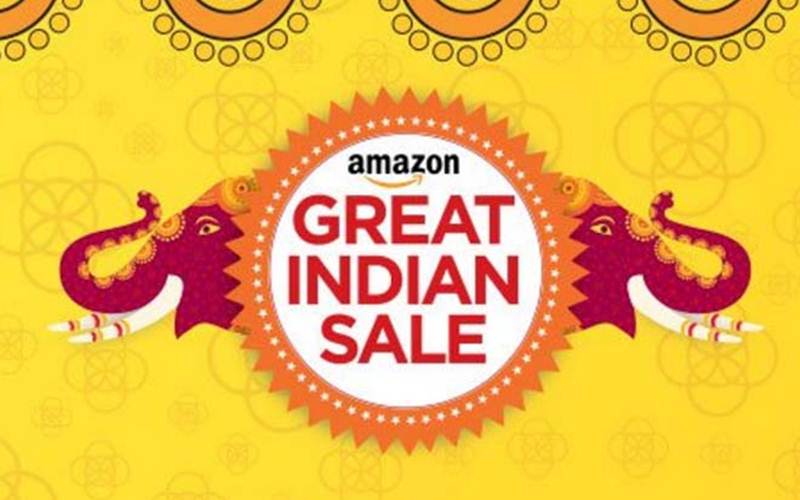 You can find flash sales on air conditioners, refrigerators and washing machines. Air conditioners are upto Rs 12,000 off and refrigerators and washing machines are upto Rs 8,000 off.
Current Deals:
Minimum 25 percent off on Voltas Air Conditioners

Minimum Rs 6,000 off on carrier AC's

Upto 25 percent off on Bosch washing machines

Rs 2,000 to 3,000 off on Samsung refrigerators
Upcoming Amazon sales
Flipkart
There are some attractive deals you can find on Flipkart. Prices are almost similar to that of Amazon (although you can get some great steals if you research a bit).
Upcoming Flipkart sales
Expect Flipkart to roll out their sales at the same time Amazon does.
Consumer takeaways from this mean that starting now, you should consider online as a serious option for white goods purchases too, as the old issues of invalid Warranties, issues with customer care and installation etc have been tackled by at least the largest ecom players. Payment issues like card payments, where offline sellers tend to shift the burden of bank charges to the consumer, are also not an issue online. Manufacturers too have made it official, with even designated models and more for online sales only. That means you may not always find the specific model you have researched online, but chances are high that you will find something very close to it, at a lower price.