In a mega city like Mumbai there are a lot of people who belong to other parts of the country and live there for work. For these people, contacting friends and family is very important and therefore STD rates matter to them the most.
While most operators offer STD rates at the same 1 to 1.2 paisa level, they also offer special tariff vouchers to cut the rates of particular services like local calls, data charges and STD, depending on the subscriber's choice. In case of STD call rates, there are several plans from different operators, which bring the tariff to as low as 25 paise per minute and in some cases even lower.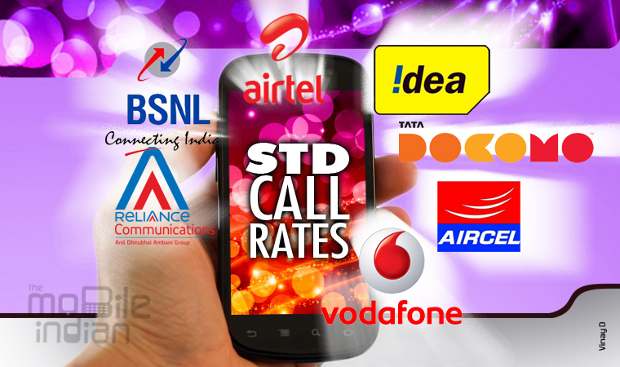 Reliance Communication
Reliance offers the widest choice in terms of STV (special tariff vouchers) to cut STD rates. The basic voucher is of Rs 24, and offers 46 minutes of STD calls with a validity of 7 days. Similarly, there is another voucher that offers 110 minutes for Rs 54 (valid for 14 days).
In terms of reducing call rates, RCom has a Rs 232 voucher that charges Rs 1 per 3 minute for STD calls and is valid for 30 days. You can buy a Rs 36 voucher to make it 30 paise per minute.
Keeping in mind the fact that a large number of people in Mumbai are from UP, Bihar, and Gujarat, Reliance is offering a special pack with which STD calls to these states will be charged at 25 paise per minute. The pack costs Rs 37 and offers 500 minutes of STD calls to these states at 25 paise per minute and beyond that at 40 paise per minute.
For Rs 77, you can also buy unlimited STD calls to all Reliance numbers at 20 paise per minute, and for Rs 599 you can buy unlimited local (Reliance to Reliance) calls, 1800 STD on net calls and 30 minutes of STD calls to other networks every day for 30 days.
There is also a Rs 799 pack, which offers unlimited STD minutes and 30 minutes to other networks per day for 30 days.
Airtel
The number of packs in Airtel is very few compared to that of RCom, though these plans offer comparable benefits. With Airtel's Rs 10 plan, you can buy 25 STD minutes for a day and Rs 50 will buy you 100 local and STD minutes (valid for 15 days).
Airtel is also offering a pack of Rs 22 that reduces the STD call rate to Rs 1 for 3 minutes for Airtel to Airtel calls, and Rs 1.2 to other networks. You also get Rs 10 calling value with the pack.
Vodafone
Vodafone is a step ahead with just one STD rate cutter pack which costs Rs 25 and reduces the STD call rates to 33 paise per minute for 30 days. You can also buy 30 minutes of STD calls for Rs 16, which will be valid for three days.
Aircel
Aircel has more plans but the benefits are similar. The Rs 37 rate cutter pack of Airtel reduces the STD rate to 30 paise per minute for 30 days. Other packs priced at Rs 24, Rs 46 and Rs 146 will buy you 46, 90 and 290 minutes with validity of 7, 15 and 30 days, respectively.
Idea Cellular
Idea also offers plans similar to its closest rivals. The telco is offering a Rs 37 pack, which reduces STD call rates to 30 paise per minute; while its Rs 22 pack costs at Rs 1 per 3 minutes. Both packs are valid for 30 days. A Rs 57 pack of Idea will buy you 120 minutes of STD calls and is valid for 30 days.
Tata Docomo
Tata Docomo offers packs that are slightly different from the rest. It offers call rates of 2 paise for 3 seconds, which translates to 40 paise per minute. Its Rs 16 and Rs 62 packs, which offer these call rates, come with validity of 15 and 90 days, respectively.
There is a third pack priced at Rs 31 that, apart from offering the above mentioned STD rates, also offers 100 local and STD SMSs free. This pack is valid for 30 days.
Uninor
Uninor is known to offer the cheapest calls in the industry, but in the case of STD packs it is not the cheapest though it offers interesting options in an uncluttered fashion.
It offers six STD related packs with four packs costing Rs 23, Rs 41, Rs 53 and Rs 123 packs offering 55, 100, 125, and 300 STD minutes free. The validity ranges from 4 days to 30 days.
In terms of rate cutters, Uninor has two options – a Rs 36 pack offers a flat STD rate of 30 paise per minute for 30 days. The other pack, which costs Rs 29, offers 165 minutes of STD calls at 25 paise per minute only, and after that at 40 paise per minute.
Verdict
RCom offers maximum number of choices, and also the cheapest options, with virtually unlimited calls to RCom numbers with call rates starting at 25 paise per minute. The unlimited calls offer of RCom is unmatched by any other operator.
The rates offered by all the other operators are fairly standard, with three biggies, Airtel, Vodafone and Idea Cellular offering the fewest options and the most costly plan. However, there is not much difference.
The 30 paise per minute plan looks like a standard rate cutter tariff, with only Reliance and Uninor having plans that are cheaper. Tata Docomo's offer at 40 paise per minute is certainly not the best amongst the lot but it offers 100 SMSs for free.
If you talk a lot on STD, you can definitely opt for Reliance. Moreover, if the person you are calling also has a Reliance number then you can enjoy RCom's unlimited plans.
Also, please remember we are talking STD packs here and not the overall performance of the service provider in terms of quality of service and other things one should consider while switching operators.