Today, smartphones have gone beyond their usual role of mere office tools to become powerful all-in-one gadgets. Besides the ability to read and compose emails or edit documents, smartphone makers have started adding more processing muscle to new devices. Most users love to play games on their large screen smartphones and many seek a theatre like movie experience.
Large displays alone, however, do not ensure a theatre-like experience. Rather, smartphones need to support various video formats and also need appropriate hardware to complement wider video formats.
And new smartphones today try to do precisely this&#151saving people from the hassle of converting video or a movie file to watch it on the phone.
Here we have selected some of the best video smartphones:
Samsung Galaxy S II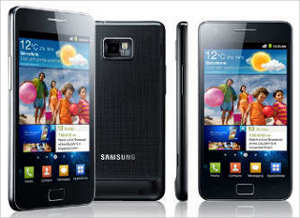 Flaunting the new Super Amoled Plus (Active Matrix Organic Light Emitting Diode) technology based 4.3 inch display, Galaxy S II GT-I9100 is our first recommendation if you want to enjoy movies, TV shows or Flash based videos anytime and anywhere.
It's a perfect combination of large screen, powerful top of the line hardware (processor + graphics) and also wider video format support. These are major ingredients for enjoying high quality video on smartphones.
The top of the line Samsung Galaxy S II smartphone supports playback of 1080p HD video at 30 frames per second. Apart from that it also supports DivX and Xvid codecs bearing .avi file formats, which most smartphones don't support.
Packing a 1650 mAh battery, the Galaxy S II allows sharing of video content to Samsung Smart TVs via their AllShare feature. The only possible limitation could be the lack of an HDMI port, but that has been compensated for with a slew of other features like 16 GB or 32 GB onboard memory. Samsung Galaxy S II is being sold at a market operating price of Rs 32,500.
LG Optimus 2X (LG-P990)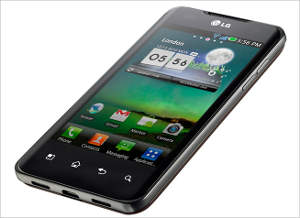 Touted to be the first dual core 1 GHz Nvidia Tegra 2 processor based smartphone, it offers enough muscle to playback HD video smoothly. This smartphone supports full 1080p HD video playback along with wider video format support that includes DivX and XviD as well.
Users can enjoy hardware accelerated Flash videos with an ultra low power consuming Nvidia GeForce GPU.
The LG Optimus 2X has a 4 inch WVGA touchscreen LCD display with IPS technology, which is good enough to enjoy high quality videos. LG has also added an HDMI port that allows the phone to play HD quality video through HDMI mirroring, without compromising the 1500 mAh battery. However, the 8 GB onboard storage might not be enough and LG should have offered 16 GB and 32 GB versions as well. Currently, Optimus 2X is available for about Rs 25,000.
Nokia X7 (X7-00)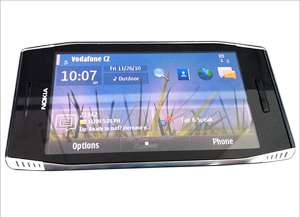 The freshly announced Nokia X7-00, running Symbian Anna, is a surprise entrant in this list. Recently introduced in India, the new X7-00 has a 4 inch Amoled display that makes movies appear more immersive.
However, the smartphone has a slow processor and an aging but tweaked operating system. It supports DivX and XviD formats as well, so don't expect phenomenal performance with any video you copy blindly; it may stutter a bit.
This Nokia smartphone is being sold for about Rs 21,000 in India.
Samsung Wave II (GT-S8530)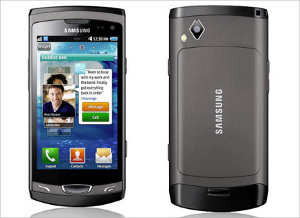 Samsung's Bada OS loaded Wave II is a successor to the first Wave and continues the legacy of the "feature phone operating system".
Bearing a 3.7 inch Gorilla Glass display, this device comes at a pocket friendly price of Rs 15,700. Being a mid-range feature handset it also supports several video formats like DivX and XviD without any extra software having to be installed.
Unlike its predecessor, Wave, the S8530 doesn't come with a Super Amoled display. That could be a downer, but for the price it's one heck of a handset to watch movies on.
Motorola Defy (MB525)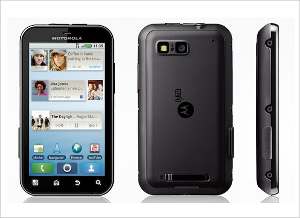 Motorola Defy might sound like a shocker but yes, this mid-range Android mobile phone is capable of supporting DivX and XviD files provided they aren't of high resolution.
With a 3.7 inch display Defy supports up to 850 x 480 pixel resolution. That means all standard definition movie files are supported and YouTube based Flash videos look amazing in the highest quality mode. Motorola Defy is currently being sold for Rs 15,500.
Apple iPhone 4 is one device that offers a smooth and soothing movie watching experience on its 3.7 inch Retina display. However, its major limitation is lack of support for popular file formats. One has to be satisfied with only those formats that Apple supports.